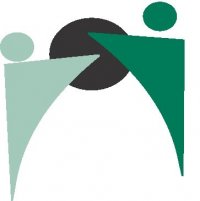 EWING, NJ … The College of New Jersey will host four noted scholars with expertise in the legal, historical, philosophical and market underpinnings of classical liberalism at a weekend-long event to be held Nov. 12-14.
The event,  "Exploring Liberty," will feature games, discussions and social events encompassing a wide range of topics, from market economics, to First Amendment protections, to property rights. Students will examine contemporary issues such as health care reform and minimum wage policy through participatory economics experiments.  The event is being organized in conjunction with the Institute for Humane Studies, a Washington, D.C.-based educational nonprofit organization. It is open to all local college students, who may attend free of charge.
Speakers will include Antony "Ant" Davies, associate professor of economics at Duquesne University, Rob McDonald, associate professor of history at the United States Military Academy at West Point, Robert McNamara, a staff attorney with the Institute for Justice, and James Stacey Taylor, associate professor of philosophy at TCNJ.
Davies, whose perspectives on market economics are informed by his experiences as an entrepreneur in the marketing and forecasting sectors, as well as his academic research, will be presenting experimental games on the minimum wage and health care reform.
McDonald, who has written widely about the politics and contributions of Thomas Jefferson, will talk about the role of markets in U.S. history, including their influence on the American Revolution.
McNamara, who brings cases on First Amendment rights, personal and property rights, and economic liberty to state and federal courts, will discuss the legal foundations of property ownership and examine the way courts decide cases about rights.
Taylor, who writes about the morality of markets and personal autonomy, among other topics, will make arguments for the legalization of human organ markets and the preservation of gun rights.
All meals from Friday night through Sunday lunch will be catered, and free books and gifts will be available.
Attendees should confirm that they will be present for the entire weekend. For more information and to register for this event, contact James Stacey Taylor at jtaylor@tcnj.edu.