EWING, NJ … The College of New Jersey has been ranked among the best schools in the nation in Forbes' annual ranking.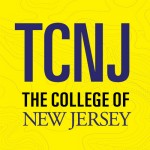 TCNJ was ranked number 174 overall and 71 in the Northeast. The rankings include 650 schools representing the top 20% of all undergraduate institutions.
The rankings are prepared by the Center for College Affordability and Productivity (CCAP) using data from the Department of Education.
According to its website, Forbes chooses top colleges by focusing on quality of teaching, career prospects, graduation rates and low levels of debt instead of school reputation.
For more information, visit: http://www.forbes.com/top-colleges/