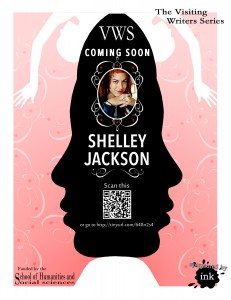 EWING, NJ … The College of New Jersey's Visiting Writers Series will begin on Thursday, October 6 with author Shelley Jackson, author of the novel Half Life. Taking place in the Library Auditorium, located in the lower level of TCNJ's library, the event will begin at 4:30 p.m.
In addition to the acclaimed novel Half Life, Jackson also penned the short story collection The Melancholy of Anatomy and Skin, a story published one word at a time in tattoos on the skin of volunteers. Jackson has also written several children's books and the hypertext novel Patchwork Girl, which reimagines the story of Mary Shelley's Frankenstein and The Patchwork Girl of Oz.
Half Life, published in 2006 by Harper Collins, was awarded the Tiptree Award, an annual prize for science fiction or fantasy literature that deals with our understanding of gender. The Village Voice called Half Life "a remarkably poised and total work," and The Washington Post declared it "a thrilling novel, by turns horrific, heartfelt and hysterically funny."
Refreshments will be served after the reading. The event is funded by the School of Humanities and Social Sciences and sponsored by INK.
View the event on Facebook.