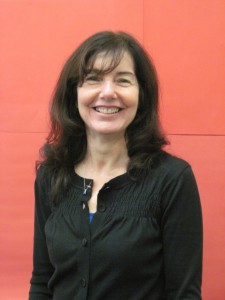 EWING, NJ…When one talks to Marion Cavallaro, her dedication to helping her students succeed quickly becomes apparent, and her ability to do so is remarkable. Cavallaro, an associate professor of counselor education, has helped seven students publish their work in major publications since 2007.
Most recently, three of Cavallaro's graduate students—Debbie Devito, Elizabeth Cronin and Kristin Reyes—have had chapters published in Experiential Activities for Teaching Career Counseling and for Facilitating Career Groups, a book published by the National Career Development Association.
Cavallaro explained that the journey to publication in a journal or presentation at a conference usually starts with an assignment a student has done for one of her classes.
"I try to identify areas where students are presenting an idea in an innovative way, and then identify which publications or conferences for which their ideas are best-suited," Cavallaro said. "It's about taking students' ideas and channeling those ideas to the professional needs of the organization."
"Seeing students' growth and their excitement to see their names in print is very rewarding," Cavallaro said. "I'm always learning from the students, too."
"Working with Dr. Cavallaro was wonderful," said Reyes. "It was a great experience and I am very lucky to have worked with her on this achievement. I cannot say enough good things about her and the rest of the faculty in the Counselor Education Department at TCNJ." Reyes received her master's degree in community counseling in May 2011.
"Dr. Cavallaro is an extraordinary professor who challenged and inspired me to believe in my writing. She encouraged us to perfect our papers with her support and made us confident that we would be considered for publication," said Elizabeth Cronin, another student who Cavallaro helped to be published. "It was very exciting! It was one of the highlights of my graduate school experience and I hope to publish more in the future."