EWING, NJ … After a national search and a recent campus visit, The College of New Jersey has appointed Jacqueline Taylor to the position of provost and vice president for academic affairs.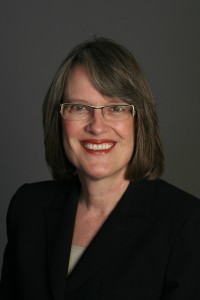 Jackie brings to TCNJ more than 30 years of experiences as both an academic and an administrator at DePaul University in Chicago, with a proven track record of leadership. She most recently served as the founding dean of the College of Communication and has previously served in leadership roles including associate vice president for academic affairs, director of the Humanities Center, associate dean of graduate studies in Liberal Arts and Sciences, chair of communication, director of women's studies, and undergraduate program coordinator.
Jackie received her bachelor's degree from Georgetown College and has both a master's and doctoral degree in communication from The University of Texas at Austin.
"From the moment I stepped on the campus of TCNJ," Jackie recently explained, "I could see that it was a really special place. I am honored and thrilled to join an institution where students receive such an outstanding education, where faculty are committed teacher-scholars, and where the sense of community is palpable. I can't wait to get started."
"We are fortunate indeed to have been able to attract such a talented and committed academic and administrator to join the College in this important position," said TCNJ President R. Barbara Gitenstein. "I am confident that Jackie's skills and experience will serve the College very well as we continue to challenge ourselves to realize our ambitious aspirations."