Black History 2013 Celebration:
"Dr. King's Dream: Are We There Yet?"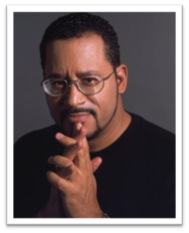 Thursday, February 21
11:30 a.m.-12:30 p.m.
Kendall Hall
Named by Essence magazine as one of the 50 most inspiring African Americans, Dyson is one of the nation's most renowned public intellectuals, revitalizing the role with the fervor of an ordained Baptist minister. 
His books provide some of the most significant commentary on modern social and intellectual thought, interwoven with a combination of cultural criticism, race theory, religion, philosophical reflection, and gender studies.
Free tickets will be available at the Brower Student Center Box Office and online at www.tcnj.edu/boxoffice.
Sponsored by Offices of Diversity and Human Resources