Blythe Hinitz, professor of elementary and early childhood education, will join a prestigious fellowship recognizing 100 of the country's exceptional educators, as she is inducted into the Eleanor Roosevelt Chapter of Kappa Delta Pi (KDP) international education honor society this weekend.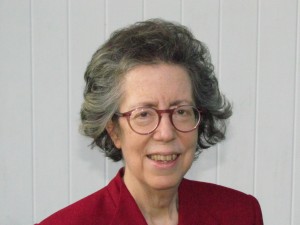 Hinitz, of Bucks County, Pa., will be inducted into the fellowship at the KDP convocation October 24-26 in Dallas, Texas, along with 21 other educators. Membership in the fellowship is a lifelong honor.
The fellowship welcomes members who have illustrated an outstanding level of commitment to KDP and to the advancement of education in the United States. Members have actively served within KDP for 20 years, and must meet criteria that signify a truly outstanding educator, including service on national or international committees and the receipt of awards or recognition for teaching excellence.
Named an "outstanding teacher educator" by the National Association of Early Childhood Teacher Educators and a "Hero of Early Childhood Education" by the History Seminar of the National Association for the Education of Young Children (NAEYC), she has dedicated her life to the advancement of education, applying her passion for teaching and the wellbeing of children to her research, presentations, and publications.
Interested in approaches to early childhood education, the history of childhood education, and early childhood curriculums, much of Hinitz's research concerns the study of primary and secondary sources that describe both past and present educational procedures. By observing how education has changed and how it may have improved or declined, she is able to examine specific aspects of education and determine guidelines for effective teaching.
She has written Teaching Social Studies to the Young Child: A Research and Resource Guide, edited The Hidden History of Early Childhood Education (Routledge 2013), and has co-written books including History of Early Childhood Education and The Anti-Bullying and Teasing Book for Preschool Classrooms.
In 2011, the New Jersey secretary of higher education recognized Hinitz as a Distinguished Professor.
"We are proud of Dr. Hinitz's contributions to the field of early childhood education and value her dedication and commitment to our department and to the profession," said Sarah Kern, chair of the Department of Elementary and Early Childhood Education.