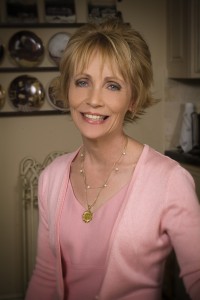 Dr. Carole Kenner, a scholar and educator with an international reputation as the "mother of neonatology nursing," has been appointed The College of New Jersey's Carol Kuser Loser Dean of the School of Nursing, Health and Exercise Science. In announcing the appointment, which is effective July 1, TCNJ Provost and Vice President for Academic Affairs Jacqueline Taylor described Kenner as someone who personifies TCNJ's values, with a strong commitment to students, faculty mentorship and engaged learning.
"With Carole's appointment, TCNJ's School of Nursing, Health and Exercise Science gains a very seasoned, highly successful dean," said Taylor. "The school is poised to move forward in exciting and innovative ways as we respond to our state's and region's healthcare needs."
"I am excited and honored to serve as dean of this fine institution," added Kenner. "I was attracted to TCNJ because of the excellent work the College has been doing in nursing and allied health. It is strategically positioned to soar in the midst of this health care reformation."
Dr. Kenner comes to TCNJ from Northeastern University, where she served as dean of the School of Nursing and associate dean of Bouvé College of Health Sciences. Prior to that, she was dean of the University of Oklahoma College of Nursing in Oklahoma City, and has an impressive track record of leadership, collaboration and fund raising. Under her leadership in Oklahoma, she grew her college from 732 to nearly 1200 students, increased faculty from 62 to 101 FTEs, and received approval to offer the first PhD nursing program in the state.
Dr. Kenner's reputation as the mother of neonatology nursing stems from her dedication to providing a healthcare standard for educating neonatal nurses. Her passion led her to begin the journal of Newborn and Infant Nursing Reviews, for which she now serves as international column editor. She serves on the Consensus Committee of Neonatal Intensive Care Design Standards, which sets recommendations for Neonatal Intensive Care Unit designs and serves on the March of Dimes Nursing Advisory Committee. 
An active scholar, Dr. Kenner has authored more than 100 journal articles and 20 textbooks. She received a bachelor's degree in nursing from the University of Cincinnati, and both a master's and doctorate in nursing from Indiana University. She specialized in neonatal/perinatal nursing for her master's and obtained a minor in higher education for her doctorate.