Sandy Gibson, assistant professor in the Department of Counselor Education, encountered plenty of students who wanted to learn how to write grants. At the same time, she had two goals of her own: finding ways to serve the local community, and providing her students with clinical experiences.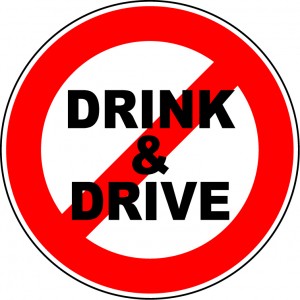 Inspiration struck. Gibson, a licensed clinical social worker and experienced grant writer with research interests in addiction, offered to mentor independent study students interested in writing a proposal for TCNJ to operate Mercer County's Intoxicated Driver Resource Center (IRDC). The center is one in a network of state-funded, county-based centers for people convicted of an alcohol-related traffic offense. They must attend 12 hours of class on alcohol and highway safety and be evaluated for alcohol and drug problems in order to have their driver's licenses restored.
Three graduate students signed on and produced a winning grant application. In June, TCNJ took over from the existing service provider, becoming the only college-IDRC partnership in the state.
"This was all new to me. I had worked at nonprofits before, but never written a grant. I was looking for a hands-on experience, writing and working with faculty," said Heather Silivanch, a graduate student in the clinical mental health counseling track. "I researched barriers to treatment, multi-cultural needs and the gender differences among IRDC participants to see if we could individualize curriculum according to gender." The other graduate students involved were Katie Mehler and Maureen Conway.

TCNJ offers twice-monthly sessions at two locations: on campus and in Trenton. Robert Watts, assistant director of the community-based TCNJ Clinic, will run the IRDC, and graduate students will assess participants.
For Gibson, it's a golden opportunity.
"I love the college-community relationship. We're going to be the kind of program where people can hear us, and we can hear them. It may be the first time a person understands their relationship with alcohol, if indeed there is a need to do so," she said.
"If it's a negative experience — if it's boring, if people are falling asleep — the class feels as if it's punitive. But we, as counselors, can actually engage them in the process, so they don't feel victimized by it."
---
—Mary Jo Patterson