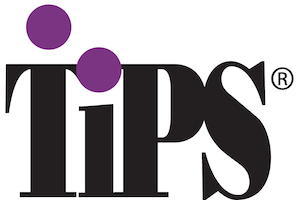 The College of New Jersey was awarded the 2014 TIPS Award of Excellence. The TIPS (Training for Intervention Procedures) Program provides students with the knowledge and confidence necessary to reduce high-risk drinking behavior among their peers.
TCNJ is one of only five institutions in the country to receive this distinction and was selected based on the collaborative model employed, the volume of students certified through TIPS training and feedback from TIPS trainers and student participants. Staff members from multiple departments in Student Affairs including Fraternity and Sorority Life, Alcohol and Drug Education Program, Student Conduct and Residential Education provide TIPS training.
"This program is successful due to the commitment of our partners on campus," said Angela Lauer Chong, assistant vice president for student affairs at TCNJ. "As a result, we have been able to train a significant segment of our student leaders and secure funding to train even more students in the coming year. The skills obtained from the training have empowered our students to intervene when they see risky behavior associated with alcohol use and has ultimately created safer social environments for our students."
The college has been using the TIPS Program for the past five years and has certified over 700 students. The program trains students to recognize behavioral cues and effectively respond to intoxicated students and underage drinking.
"This training is just one piece of the puzzle," said Joe Hadge, coordinator of TCNJ's Alcohol and Drug Education Program (ADEP). "We employ many different programs and techniques to empower and educate our students to make good choices themselves, and how to help others if the need arises."
TIPS for the University is a three-hour program that helps students make sound choices when faced with difficult decisions about alcohol use. Working together with other students and administrators, students address drinking behaviors specific to their schools and develop intervention techniques appropriate to their campuses. More than 1,200 campuses nationwide have implemented TIPS for the University.