While the rest of Great Neck South (NY) High School's class of 2013 was heading off to college, Ben Zander took a different path—one that led him to the Holy Land to learn, first and foremost, about himself.
"I knew that I wanted to take a gap year, and that I wanted to do it in Israel because I'm Jewish," he says "I knew that I wanted to learn Hebrew, so what better place to learn than in Israel?"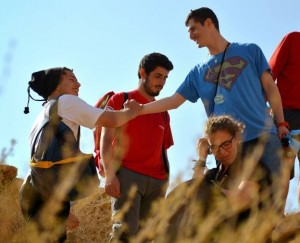 Zander, a first-year communication studies major focusing on radio, television and film, participated in the Young Judaea Year Course where he spent time in Jerusalem taking classes before heading to an internship at Yemin Orde, a youth village for orphans and troubled teens, atop Mount Carmel in northern Israel. He recalls choosing the youth village not because it would be the most fun, but because it was where he thought he could make the greatest impact.
"I was a vegetable cutter for Shabbat dinner, and I cut tomatoes for hours. I got so sick of tomatoes," he says. "But at dinner, when I saw that the main ingredient was tomatoes, the idea of having such a huge hand in literally feeding a village was really impactful for me."
His trip also afforded him the opportunity to explore some personal geography, tracing his family roots to the exact location in Poland where his great great aunt lived for a short period of time while in hiding during the Holocaust. He chronicled his journey to Poland (alongside his new friend, Avner Netanyahu, son of Israel Prime Minister Benjamin Netanyahu, who was also taking part in the Young Judaea program) in this article from the Israel National News.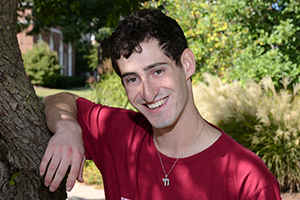 During the years leading up to his time in Israel, his days revolved around learning about math, social studies and science. "For the first time in my life, it was a year about learning about me, and about discovering myself in the world. I think that's really incredible," he says.
People ask him if he's going to make Aliyah—move to Israel—but he says no. "Israel definitely needs advocates outside of the country," he says. "I want to go back and I hope to one day be successful enough to have a home there. It's definitely a part of who I am, now more than ever."
---
—Emily W. Dodd