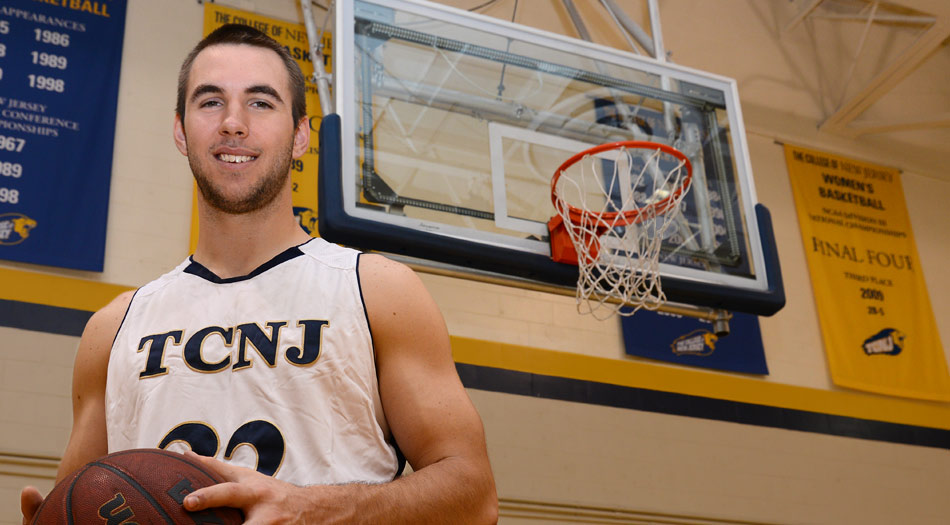 With his first season at TCNJ in the rear-view mirror, junior Bobby Brackett is poised to make a major impact on the men's basketball team that goes well beyond numbers. Brackett is prepared to lead.
"Last year I was the new guy and still adjusting to the team," says Brackett, who transferred from Bloomfield College. "This year I feel like I can take on a bigger leadership role and be more vocal on the floor."
After a scintillating start to his Lions career that saw him break program records for rebounds in a season with 327, Brackett continued to develop his game—and character—this summer overseas. He played for an all-star team of Division II and III players that toured Europe with games in Belgium, the Netherlands, and London.
The growth from that experience along with a greater sense of comfort in his second year with the Lions should manifest itself in more victories in Packer Hall this winter.
"We need to come out and win games," says Brackett, who was an All-NJAC First Team forward in 2013-14. "We have some great players returning and newcomers that look good. Defending will be the key to our success."
---
—Mark Gola