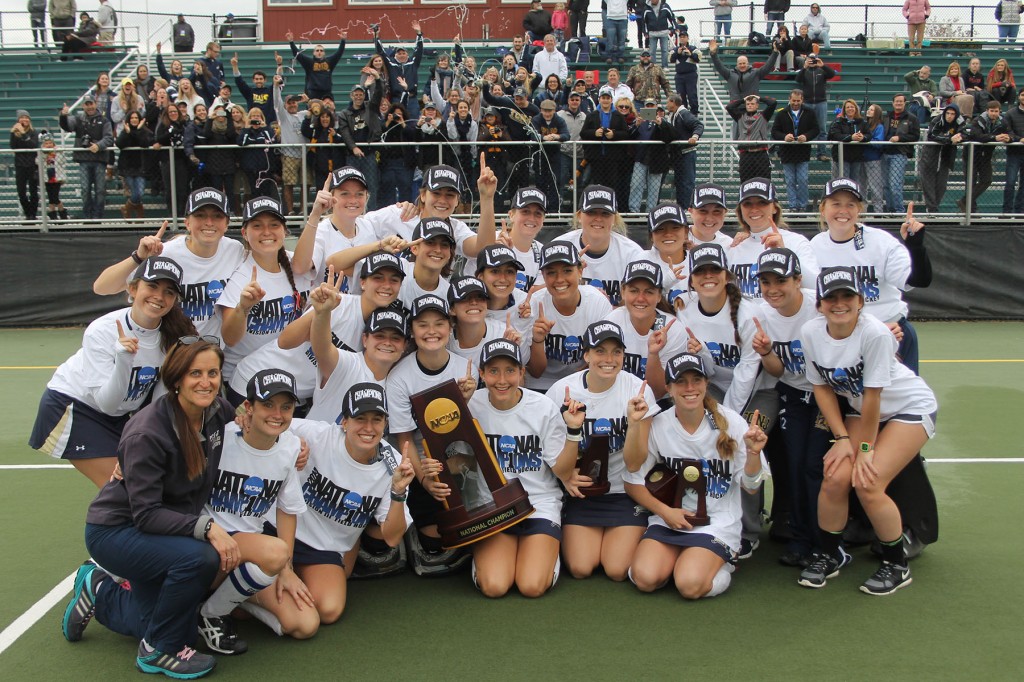 Only one field hockey team can say it. And for the year 2014, that team is The College of New Jersey.
"We're number one!"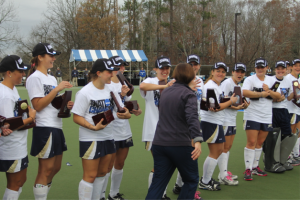 The College of New Jersey field hockey team capped an extraordinary run through the post-season with a 2-0 victory over Bowdoin College in the 2014 NCAA Division III National Championship game. The NCAA national title is the 11th in program history and 40th national championship at TCNJ.
"I can't more proud of them and happy for them," said Sharon Pfluger, who claimed her ninth NCAA title as head coach of the Lions' field hockey program. "They were outstanding in the tournament and took their play to another level. We never stopped playing as a team and we peaked at the right time. It was simply perfect."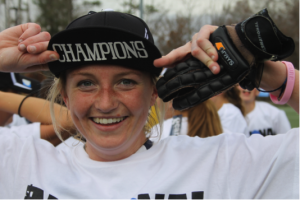 In the championship game, senior Erin Healy scored a goal and assisted on a tally by sophomore Jaclyn Douglas. She was named the NCAA Most Outstanding Player for the tournament, an incredible feat when considering she was nearly unable to play in the final.
Leading 1-0 in the semifinal match against Middlebury College, Healy was struck on the heel by a stick, fell forward and smashed her face on the goal post. She was removed from the game and in jeopardy of missing the championship due to injury. A strong mind and the assistance of head athletic trainer Megan Guicheteau allowed Healy to get back on the field to win her second national title.
"It's just an incredible feeling," said Healy, who was a freshman when TCNJ won its last title in 2011. "Every time you go for a run or work out, you dream about winning a national championship. It's everything you work for. It's just such an unbelievable feeling for the entire team. It's going to be a happy bus-ride home."
---
—Mark Gola
Read more about the win, including the five seniors—Erin Healy, Marissa Pennypacker, Erin Waller, Victoria Martin, and Amanda Krause—who've won the NCAA Championship twice.