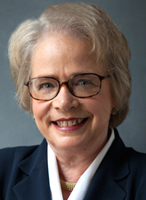 Last year we had one. This year, we have two.
Two of the most powerful women in the state, that is. And both of them have offices in Green Hall.
R. Barbara Gitenstein, TCNJ president, and Stacy Schuster, associate vice president for college relations, were named to Senate Majority Leader Loretta Weinberg's 2014 "Power List," recognizing women in the state who are making things happen. Gitenstein was named to the list in 2013.
Next year, might we have three?
See Weinberg's complete 2014 "Power List" at politickernj.com.