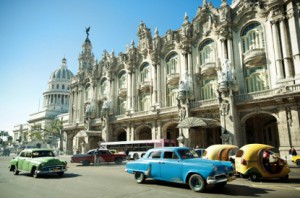 Off the grid and into casas particulares—private houses—are where 23 students and three faculty members find themselves as they arrive in Havana this week. In the casas, students will live with Cuban families and study the art and culture of Cuba, catching some of the very last glimpses of the country as it has been for more than 50 years.
The trip itself breaks ground since this is TCNJ's first foray into Cuba. The fact that it's happening during a period of seismic change in Cuban–American history, well, that was reason to cheer. And cheer they did, during their pre-trip workshop in December with art faculty members Lois Fichner-Rathus, Elizabeth Mackie, and Anita Allyn.
"As remarkable coincidence would have it, President Obama scheduled his speech right smack in the middle of the workshop," says Fichner-Rathus, who is leading the art history and curatorial research portion of the trip. "We broke away from what we were doing to watch it live; when he was finished, the students actually broke out in applause!"
From now through January 18, students visit former pirate ports, visit art studios in Old Havana, and of course, learn to salsa. The class itself, "Landmarks: Art and Culture of Cuba," is a visual arts/art history collaboration open to students in any major.
For Susan Knox, a junior chemistry major, the opportunity to study abroad in Cuba appealed to her right brain, as well as a long-standing interest in Cuban culture. "I was excited to see that the itinerary involved a lot of music," she says. "As a musician and dancer, I want any opportunity to learn about various styles of music and dance."
Christine Garrity, a senior secondary education and Spanish major, finds it exciting that the TCNJ group will be some of the last people to see a Cuba marked solely by the Castro regime. "We will be arriving just in time to hear the genuine reactions of the [Cuban] people to Obama's announcement," she said just before departure.
Stay tuned—A TCNJ gallery exhibition of their projects is slated for March.
Where do we go from here?
We asked three faculty members for their thoughts on this historic moment and its implications on U.S. politics, democracy, and racial politics in Cuba. Here's what they had to say: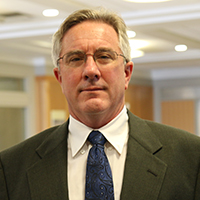 Cuba Libre
—Brian Potter, associate professor political science
Many ask if the recent executive actions to liberalize U.S–Cuban relations are durable, meaning, Can Congress reverse or block what President Obama has done? The President and Congress share power over U.S. foreign policy. While Congress could reverse the President's decision, such a reaction is unlikely in my view. Congress would need to pass legislation to counter executive action, and the last two Congresses have been among the least productive in passing laws and budgets. The Republican party is divided on the issue of liberalizing relations with Cuba, making even harder the task of gathering a majority on the issue. Moreover, as U.S. citizens and businesses begin to enjoy travel, trade and investment with Cuba, politicians will be less likely to reverse the opening.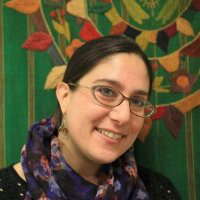 Racial Politics in Cuba Now
—Sarah Chartock, associate professor of political science
It is important to think about how the new relationship between the United States and Cuba might impact a much overlooked issue on the island: racial politics. The topic is particularly salient for me given that the news of the diplomatic change came amidst a U.S. national conversation on race following the police killings of two African-American men and the subsequent decision of two grand juries not to indict the police officers responsible for their deaths. Using the apparatus of the state, the Castro regime helped to alleviate the disproportionate poverty of the Afro-Cuban population by instituting land reforms and literacy programs, and by eliminating private education, which had given almost exclusive access to the best schools to whiter Cubans. These moves indeed helped to level society, at least on an economic level. After the fall of the Soviet Union, however, things began to change. With the U.S. embargo continuing to cripple Cuba's economy, and the disappearance of Cuba's Soviet benefactor leaving the economy more vulnerable than ever, the Castro regime began to allow for greater remittances coming from abroad, overlooked the growing black market, and relied more and more on the tourist industry. These changes had important implications for racial politics. In all three of these sectors, white Cubans had distinct advantages over Afro-Cubans (as more white Cubans had relatives living abroad and as discrimination was allowed to affect hiring and other decisions under the radar in the black market and tourist industry). What does this all have to do with President Obama's decision to restore diplomatic relations with Cuba? While racial economic equality has been discussed as one of the benefits of the Cuban Revolution, the likelihood of this equality continuing to unravel is a real one.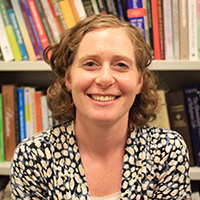 What Lies Ahead for Cuba?
—Miriam Shakow, assistant professor of history
We should welcome the end to the embargo because it caused immense hardship, including at times outright malnutrition, for everyday Cubans. Second, we should learn from the injustices of past U.S. policies in Cuba. Given the failure for Cubans—and eventually the U.S.—of pre-Revolutionary attempts to maximize corporate profit and grow cheap sugar and other imports for the United States, we should engage economically in such a way that places Cubans on equal footing with U.S. trade negotiators. In politics, we should accept that Cubans may choose a different path than that of the United States. The absence of constant military and political threat, and the end of the embargo, will serve the cause of democracy in Cuba much better than have the past 60 years of failed U.S. policies.
---
—Emily W. Dodd '03