This semester, the TCNJ Center for the Arts has done its best to fill your every waking moment with cultural fare. Put these dates in your phone or wall calendar today.
Now through March 1
This week, TCNJ Art Gallery opens its spring season with Danny Lyon: Memories of the Southern Civil Rights Movement. The exhibition includes 50 photographs by renowned photographer and filmmaker Danny Lyon, whose 1960s photographs of the Civil Rights movement are considered to be some of the defining images of the era. The exhibition is presented as part of TCNJ's campuswide exploration of the theme of justice, and in commemoration of the 50th anniversary of the Civil Rights Act.
March 2–7
The center rolls out a weeklong series of events around the 10th anniversary of Hurricane Katrina. The project includes performances of Katrina Ballads, a 65-minute dramatic song cycle by composer Ted Hearne set entirely to primary-source texts from the week following Hurricane Katrina. Also scheduled are two screenings of Spike Lee's documentary, When the Levees Broke: A Requiem in Four Acts, in the new Kendall Screening Room, and a daylong celebration of creole and Cajun food culture.
March 4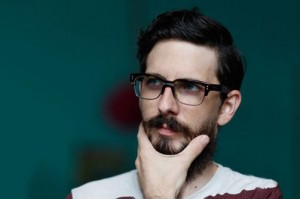 Randy Hunt, creative director of Etsy, runs the artsy side of "the world's most vibrant online marketplace." A global community for creative entrepreneurs, the company has been buzzed about nonstop since its launch in 2005. How is its brand being shaped through marketing, messaging, and communications? What are the challenges of designing an online fashion and craft community? Hunt will speak as part of the Department of Art and Art History's Visiting Artist and Scholar Lecture Series at 3:15 p.m. in Mayo Concert Hall. Check out his Etsy store while you wait.
April 11
TCNJ Chorale performs in the Great Music at St. Bart's Concert Series in New York City with the critically acclaimed English vocal ensemble, Magnificat. Three days prior to the performance, members of the ensemble will be in residency here working with students.
Check the Center for the Arts calendar for more details—and more events.
---
—Deanna Harkel, communications specialist, School of Arts & Communication