TCNJ's efforts to make college more affordable are being recognized nationally in a new publication by The Princeton Review.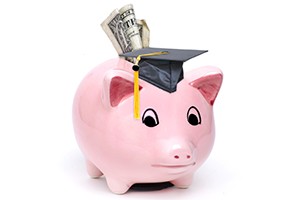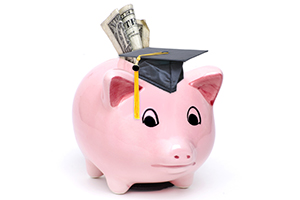 Colleges That Pay You Back: The 200 Best Value Colleges and What It Takes to Get In–2015 Edition, names TCNJ as one of the country's best colleges for students seeking great academics, outstanding career preparation, and generous financial aid—and ample salaries when they graduate.
The Princeton Review uses its new "Return-on-Education" (ROE) rating to measure 40 weighted data points—everything from academics, cost, financial aid, and student debt to statistics on graduation rates, alumni salaries, and job satisfaction. On the publisher's scale of 60–99, TCNJ received a ROE rating of 88.
"We salute and highly recommend TCNJ and all of our Colleges That Pay You Back schools," said Robert Franek, The Princeton Review's senior vice president/publisher and lead author of the book. "They stand out for their excellent academics, impressive career preparation services, and affordability to students with need—via comparatively low sticker prices, generous financial aid, or both. Plus their students graduate with great career prospects."
In the book's profile of TCNJ, the editors praise the college's financial aid packages (close to 50 percent of full-time undergrads benefit from some form of financial aid) and quote TCNJ students surveyed by the company. "I love that all of my professors knew my name," said one.
The profile also reports PayScale.com figures for salaries of TCNJ alumni, listing $48,400 as the entry-level median salary and $81,700 as the mid-career median. The most popular post-TCNJ jobs reported include software engineer, project engineer, and marketing coordinator.
Check out TCNJ's full entry on The Princeton Review's website.
---
—Emily W. Dodd '03