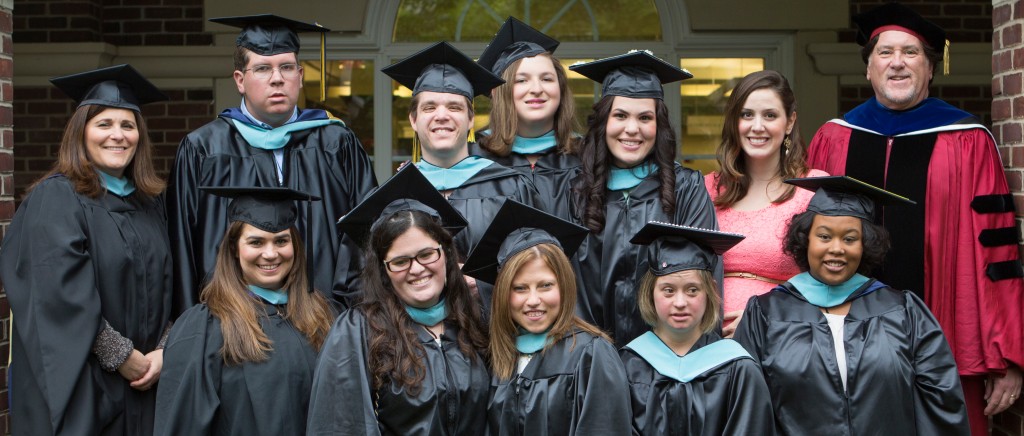 Newlyweds Krista (Colella) Pachuta '12, MAT '13 and husband Scott wanted to start their life together with a gift of compassion.
In lieu of traditional wedding favors at their June 2014 nuptials, the couple made a donation—in their guests' honor— to TCNJ's Career and Community Studies (CCS) Program.
"People usually get rid of favors when they leave a wedding," says Pachuta, a special education major who spent time mentoring CCS students. "I wanted something that was really important to both of us, and giving to the CCS program was the first thing that came up when we talked about it."
The college-based, liberal studies program offers students with significant limitations in both intellectual functioning and adaptive behavior the chance to experience post-secondary education on a college campus. At the end of four years, students receive a certificate of completion.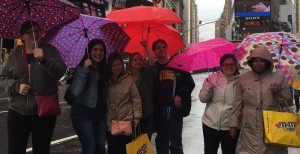 For the members of this year's CCS senior class, the gift afforded them the opportunity to not only celebrate their accomplishments, but to do so however they wanted. The group chose a daytrip to New York City to see the Tony Award-winning Broadway production of "The Curious Incident of the Dog in the Night-Time."
For newly minted CCS grad Matt Iannaccone, the trip gave him a memory to cherish.
"When I discovered that Krista used a donation to pay for the senior trip, I felt excited and honored that she thought that much of us," he says.
Classmate Christina Alaimo echoed similar sentiments, and added that the trip to the city gave her feelings of pride and independence.
"Our students gain invaluable social and life experiences throughout their four years and this seemed like the perfect way to celebrate their achievements and share in a final college celebration," says Amy Schuler, assistant director of the CCS program.
Learn more about the Career and Community Studies Program at TCNJ.
---
—Emily W. Dodd '03