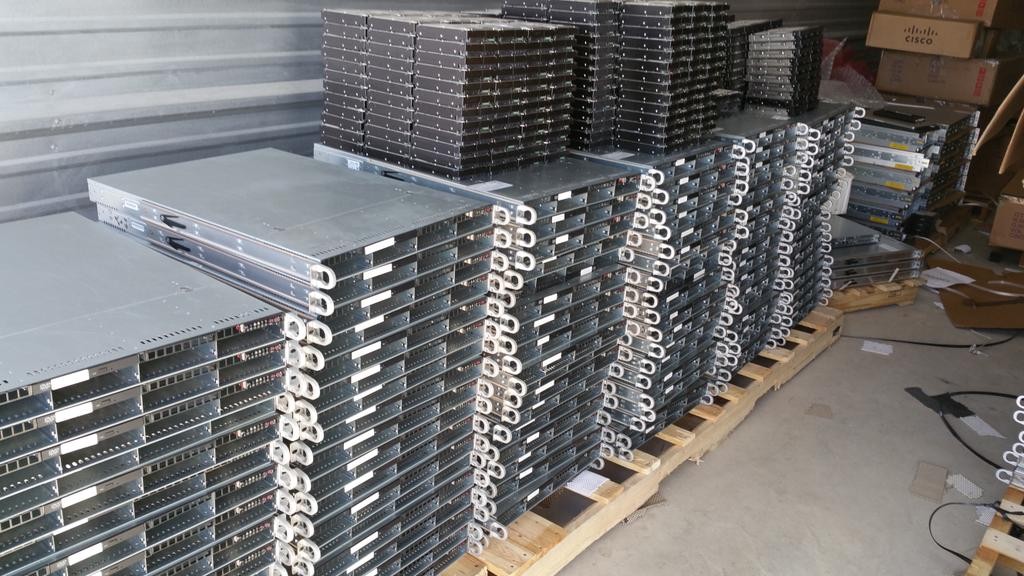 The story behind TCNJ's latest technological advance begins in 2012 with a meeting—about internships.
Peter J. DePasquale, associate professor of computer science, had students from southern New Jersey. He thought Linode, the Galloway, New Jersey-based cloud computing giant, could use their help.
Chief operations officer Thomas Asaro liked what he heard. Then, Asaro went off-topic. Linode needed to find a home for powerful computing equipment it no longer needed. Was TCNJ interested in it?
"We contacted other schools in our area, and they didn't even call us back," Asaro told DePasquale.
Fast-forward two years, and the partnership between Linode and TCNJ goes beyond course credits for internships. Recently, the company donated 300 servers that will be the (digital) foundation for the college's new STEM Complex, opening in the fall of 2017.
That donation—plus a previous one of 65 servers from Linode—gives the college power.
According to Linode Developer Evangelist Ricardo Feliciano, "with that many servers, TCNJ could run all the academic and administrative infrastructure for every college and university in the state—and still have some processing power left over for all the New Jersey-based Fortune 500 companies to use."
"This cluster [of 300 servers] makes my personal cluster look like it has the computational power of a smart phone," says Jana Gevertz, associate professor of mathematics and statistics, who is developing and running algorithms to study growth in cancer tumors and response to treatment protocols.
Currently, Gevertz has three students assisting her with the computationally intensive research. "The students run their simulations on my personal computer cluster," she says. "Having this larger-scale cluster could save them hours of run-time."
---
—Pete Croatto '00