Get ready to commit to those healthy resolutions for the new academic year because TCNJ's new fitness center at Campus Town is open for business. The center celebrated its grand opening on Monday, September 21.
"It's way more spacious—it's actually three times the size of the old gym," says Krista Koskinen, a student worker in the fitness center. "It feels like a gym you'd go to at home. It's a little piece of home."
The fitness center is approximately 11,500 square feet and houses resistance training and cardiovascular equipment, as well as a large open space—referred to as the synergy area—that is perfect for ab workouts, yoga, stretching, kettle bell, and free weight exercises.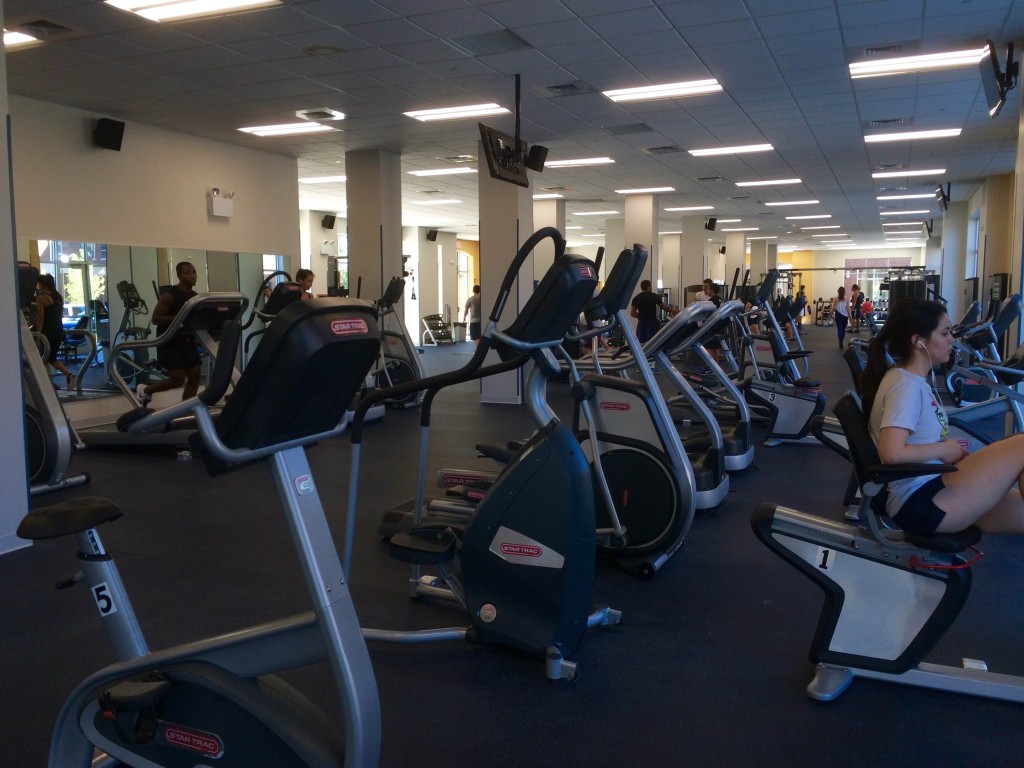 Student worker Jesse Jones feels that the new space is much more inclusive and not limited to lifting. "The space gives students the freedom and confidence to do what they want and with the new equipment, there is something here for everyone." The center also has fully-wired cable television with audio connection on each piece of cardio equipment, WiFi, locker rooms with accessible showers, and vending machines with healthy beverages and snacks.
While some have voiced complaints on social media that the new center is too far away, first-year student Joelle Rosen says that "the walk in itself is definitely a workout and it is 100 percent worth it!"
Faculty and staff can take advantage of on-site workouts, too. A limited number of faculty/staff memberships are available on a first-come, first-served basis. Visit recreation.tcnj.edu/facilities/fitness-center for more information.
Fitness Center Hours:
Monday–Thursday, 6:30 a.m.–11 p.m.
Friday, 6:30 a.m.­–8 p.m.
Saturday and Sunday, 10 a.m.–6 p.m.
---
—Jennie Sekanics '16