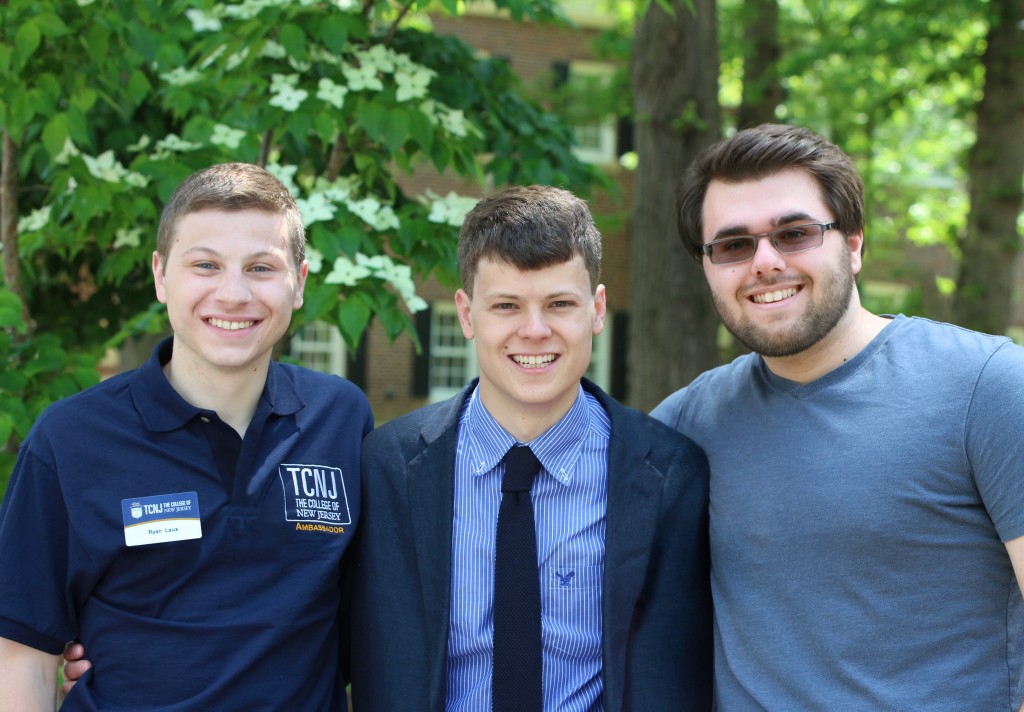 As a college ambassador, Ryan Laux '17 leads campus tours for prospective students and their families, giving them a glimpse of what college life is like at TCNJ. As a video intern in the college's Office of Communications, Marketing, and Brand Management, the interactive multimedia major is playing a major role in bringing the TCNJ experience to life for those who can't make it to Ewing for an in-person tour.
In January, Laux and former video intern Josh Lewkowicz '15 were charged with conceptualizing and creating a new admissions video. Lewkowicz, who is currently working for DreamWorks Animation, says they went to work with one question in mind: How does our campus feel?
The pair took up the challenge and set out to capture the character of TCNJ, in addition to its idyllic beauty. They began compiling B-roll video footage, organizing shots with professors in their labs and classrooms, and setting up on-location in campus hot spots like the library and Eickhoff Hall to catch the candid moments that make up the TCNJ way.
"It wasn't stressful at all," says Laux. "It was cool. We got to go out and take in every day life at TCNJ."
When Lewkowicz graduated in May, Chris Lundy '17 seamlessly transitioned in to continue the production and editing work. Laux, Lewkowicz, and Lundy were already a cohesive artistic dream team, having worked together on Iris (2014) and Paramnesia (2015), two short films that were recognized for their outstanding special effects at Campus MovieFest—the world's largest student film festival.
Early Twitter comments have described the video tour as "masterful," and have even questioned whether it was produced by a professional company.
"The effects, the 3D … that was all us," says Laux. "We were given a lot of creative freedom, which was awesome."
Check it out for yourself:
---
—Emily W. Dodd '03