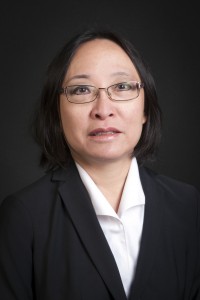 TCNJ Provost and Vice President for Academic Affairs Jacqueline Taylor announced today the appointment of Jane Wong to the position of dean of the School of Humanities and Social Sciences.
"We are delighted to welcome Dr. Wong to TCNJ," said Taylor. "She brings a distinguished level of administrative experience, a rich knowledge of the challenges facing higher education in general and the humanities and social sciences in particular, and a strong record as a collaborative and effective leader. The search committee noted her strengths as a strategic thinker with long-term vision."
"I am excited and honored to serve as TCNJ's next dean of the School of Humanities and Social Sciences," said Wong. "I was attracted to TCNJ and the School of HSS because of the faculty's commitment to, and success in, engaging their students through transformative educational experiences like undergraduate research, study abroad, and community engagement. The success of TCNJ's HSS students is a true testament to the faculty's talent and dedication."
Wong comes to the college from Armstrong State University in Savannah, Georgia, where she serves as interim dean of the College of Science and Technology and head of the psychology department. In her current role, she oversees six academic departments, one interdisciplinary center, 90 full-time faculty members, 20 staff members, and 1,600 students. Dr. Wong was selected twice to serve as interim dean—from January to July 2006 as interim dean of Armstrong's College of Arts and Sciences, then again in July 2014 in her current position.
Prior to her service at Armstrong State, Dr. Wong served on the psychology faculty at the University of Northern Iowa, where she coordinated graduate studies in psychology. She also served as director of neuropsychological services at Cedar Valley Pain and Rehabilitation Center in Cedar Falls, Iowa. Her scholarship in clinical psychology includes more than 25 authored or co-authored articles in peer reviewed journals and a similar number of conference presentations.
Wong will begin her post on July 1, 2016.
---
—Emily W. Dodd '03