TCNJ students Ting Yang and Sami Karmeh received Benjamin A. Gilman International Scholarships for the spring 2016 semester.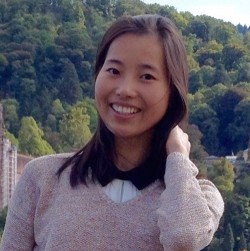 Yang, a junior finance major, spoke no English when she arrived in America from China at age 13. Her $8,000 award will help fund her semester abroad at the CIEE Study Center at Peking University in Beijing, China, where she will be enrolled in the Advanced Chinese Studies program in the School of Economics. All of her courses will be taught in Mandarin Chinese. Yang is currently studying in Germany in the TCNJ Heidelberg program.
"A big part of studying abroad is meeting new people," says Yang. "Not just students from the school, but also people from outside of the academic environment. [In Heidelberg] I've become friends with people from different cultural backgrounds and with different worldviews. It has widened my horizons and enabled me to be more culturally fluent."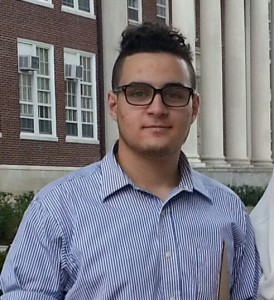 Karmeh, a sophomore health and exercise science major and student in TCNJ's Educational Opportunity Fund program, won a $4,500 grant to study in TCNJ's exchange program at the University of Newcastle in Australia—a country among the world's leaders in the field of health and exercise science. This will be his first study abroad experience, though not his first time traveling outside of the county—he has visited Saudi Arabia.
"I'm looking to have a career in the health field," he says. "This experience will show me how medicine is practice in other parts of the world."
About the Gilman Scholarship
The Benjamin A. Gilman International Scholarship Program offers grants for US citizen undergraduate students of limited financial means to pursue academic studies or credit-bearing, career-oriented internships abroad. Such international exchange is intended to better prepare U.S. students to assume significant roles in an increasingly global economy and interdependent world.
Visit the Center for Global Engagement for more information about studying abroad at TCNJ.
---
—Emily W. Dodd '03