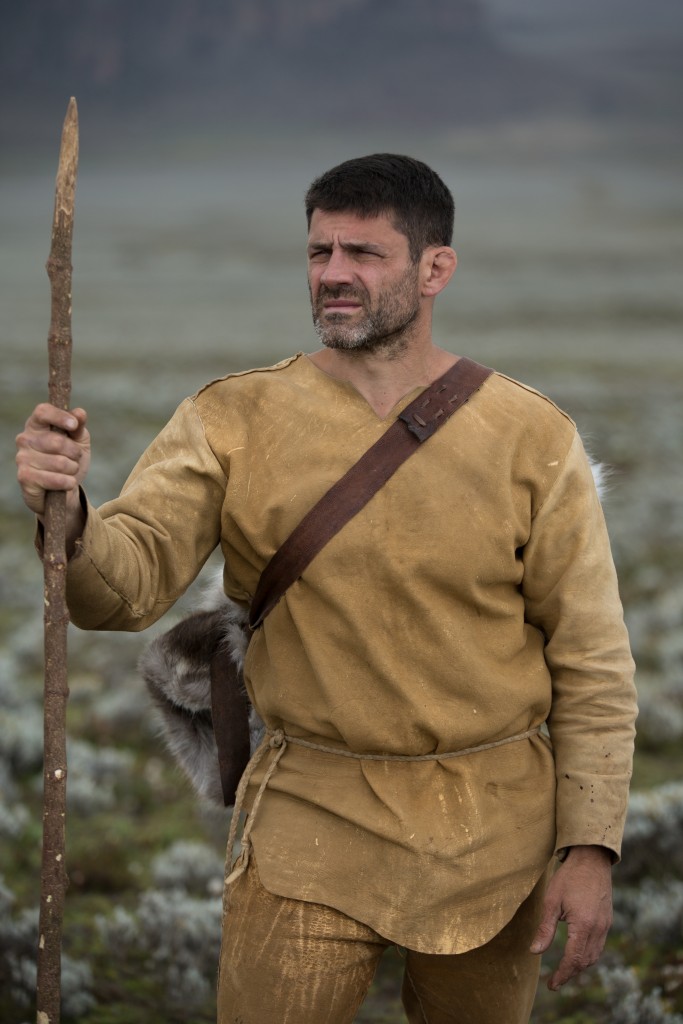 Bill Schindler '00 literally lives his work, and starting tonight, America will get to follow this anthropologist and primitive technology expert on his survival journey around the globe.
"The Great Human Race," premiering tonight on the National Geographic Channel, follows two experts on a mission to retrace a migratory route of our ancestors. Along with Cat Bigney, an adventurer and survival instructor, Schindler will trek across the planet and endure miles of the same treacherous terrain that our ancient ancestors faced in places like the African savanna and the Arabian Peninsula.
"I was contacted by a casting agency almost exactly a year ago," says Schindler. "From that moment it was a complete whirlwind and within several months I was on my way to Tanzania to begin the journey!"
Schindler's path through college was an adventure in itself. Having failed out—and then dropping out, a year later—of Ohio State due to a degenerative eye disease that rendered him legally blind, he began a journey toward recovering his vision.
"Dave Icenhower [late TCNJ wrestling coach/legend] took a gamble on me," he says. "I was [also] mentored by some amazing professors in the history department and found my passion for teaching."
Ten years after he began college, he finally graduated from TCNJ—a feat he never thought possible. He received two corneal transplants before earning his PhD and is now a tenured associate professor of anthropology and archaeology at Washington College in Chestertown, Maryland, where he takes his students into the wild to re-create ancient tools and weapons to better understand how they were made.
"If it wasn't for the risk TCNJ took on me, I wouldn't be where I am today," he says.
Tune in at 10/9c on the National Geographic Channel to catch the start of Schindler's ancestral adventure.
---
—Emily W. Dodd '03