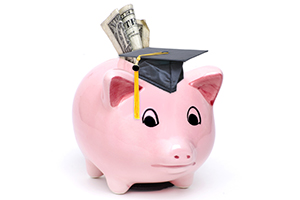 According to a new report by Money magazine, TCNJ is one of 20 public colleges nationwide—and one of only two in the state—that are "most likely to pay off financially."
Money scoured through PayScale.com's just-released return-on-investment data to determine the public colleges and universities where students not only go on to earn high salaries, but get to those salaries faster by graduating on time.
According to the PayScale data, TCNJ's 73 percent four-year graduation rate leads to a 20-year return-on-investment of $516,000.
Money used similar data in their annual Best Colleges rankings, which considers quality, affordability, and outcomes. Among 736 colleges and universities nationally, TCNJ ranks #71.
Last year, TCNJ ranked #6 on Money's list of 25 public colleges where students graduate the fastest, and was the only New Jersey school on the list.
And it's not just Money talking. In the fall, the U.S. Department of Education released its new College Scorecard, on which TCNJ was recognized as one of 15 public schools with high graduation rates leading to high incomes.
---
—Emily W. Dodd '03