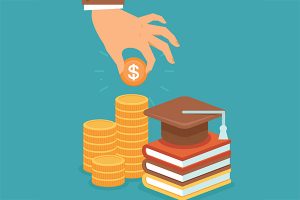 MONEY Magazine is out with its annual ranking of "Best Colleges for Your Money" and once again, TCNJ excelled.  Nationally, the college placed 39th among public colleges and universities and 94th overall. Closer to home, TCNJ ranked 1st among public colleges and universities and 2nd overall in the state.
In the profile that accompanied TCNJ's placement on the list, MONEY Magazine noted that "The College of New Jersey is a public school that easily could be confused with a private one, due to its small size, residential model, and liberal arts curriculum," adding that, "the college's outcomes are top-notch, especially for a public school. Eighty-seven percent of students graduate within six years, 14% higher than schools with similar student bodies. And recent graduates report an average salary of $50,500."
In determining which colleges provide the most value, MONEY Magazine evaluated the roughly 2,000 four-year US colleges and universities based on twenty-four factors related to educational quality, affordability and alumni success. The rankings also explored comparative value, assessing student outcomes at each school against expected outcomes for students with similar economic and academic backgrounds. Click here for the full methodology.
---
—Tom Beaver