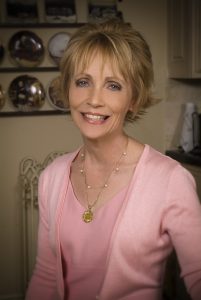 Carole Kenner, dean of the college's School of Nursing, Health, and Exercise Science, has been selected by the National League of Nurses' Board of Governors as a member of the Academy of Nursing Education Fellows class of 2016. This prestigious distinction acknowledges individuals that have made outstanding contributions to the field of nursing education.
Kenner will join 17 of her peers at the induction ceremony on Friday, September 23, at the National League of Nurses' 2016 Education Summit in Orlando.
"The Board of Governors takes its responsibility in the selection process of new fellows very seriously, and on its behalf, I look forward to personally congratulating each of these outstanding individuals," said NLN President Anne R. Bavier. "They are a wonderful reflection of the enterprise, creativity, and drive that motivates excellence in nursing education to prepare graduates to deliver sustainable, accessible, culturally-sensitive care to a diverse patient population."
To be considered as a fellow, nursing educators undergo a rigorous assessment process by the Academy of Nursing Education Review Panel. Candidates put forward by the review panel must then receive confirmation by NLN's Board of Governors. Applicants are evaluated based on their contributions to innovative nursing education techniques, outcomes-based research, and advocacy for public policy that promotes nursing education, among other things.
"I have been a nursing educator for many years and have always promoted positive teaching and learning strategies," Kenner said of being included among the 2016 inductees.  "The induction into this fellowship is such an honor as it reflects my passion for educating the next generation."
Kenner joined the college as the Carol Kuser Loser Dean in July 2014. She has over 30 years of experience in teaching with 20 of those years in higher education administration.
---
-Tom Beaver