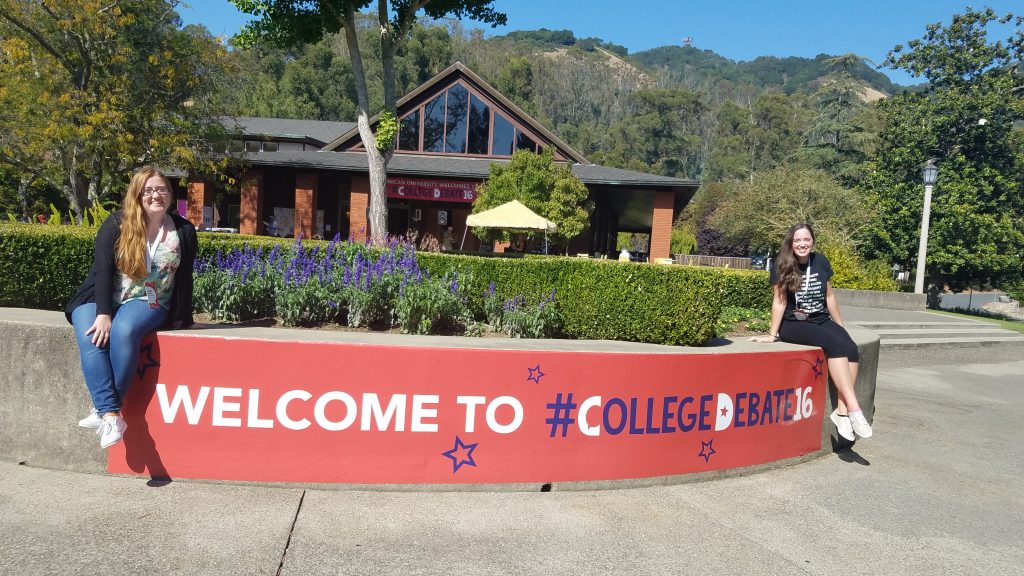 When Hillary Clinton and Donald Trump finally square off in the first of three presidential debates, they may very well be responding to questions generated by TCNJ students Jennifer Loughran '18 and Caitlyn McNair '18.
The pair were among 150 college students nationwide selected to participate in College Debate 2016, a first-of-its-kind program developed by the Commission on Presidential Debates to facilitate a student-led conversation around the key issues that resonate with young voters.
Loughran and McNair joined their peers at Dominican University in California earlier this month for College Convention 2016, an event that culminated with the submission of six questions for debate moderators to consider putting to the candidates. Topics include immigration reform, strategies to address mass incarceration and recidivism, expanding access to high-quality education across all socioeconomic strata, confronting income inequality, and rethinking the scope and basis for military intervention abroad.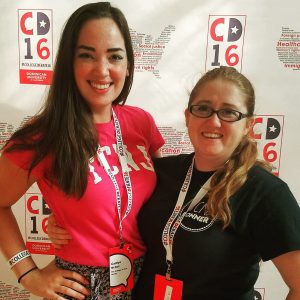 "College Debate 16 was such an incredible experience because we were given the opportunity to be in the same space with college students from all over the country, to hear their views and perspectives based on their life experiences," says McNair. "As we formed the questions and decided on them with the thought that 'there is a real possibility of the candidates actually being asked these questions', we made sure that they did not lean a certain way, and that all the language used could be easily understood by everyone who will be watching." 
Loughran and McNair's work won't end with the debates.  Both are Bonner Scholars and will spend much of their time between now and November 8 using the skills they cultivated during College Debate 2016 to engage their peers on social media and lead voter registration initiatives on campus as part of their community service work.
"I will be working with the TCNJ Votes initiative to increase political engagement on campus through voter registration drives, debate watches, and bi-weekly political discussions called "The Political is Personal."
"The ultimate goal is to raise voter turnout rates on campus and increase political awareness," says Loughran.
---
—Tom Beaver, Head Media Relations Officer