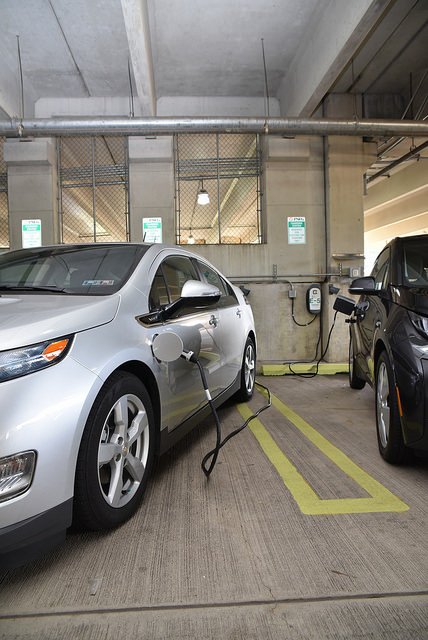 TCNJ has been named a "green college" by The Princeton Review. The ranking, which assigns a "green rating" to colleges based on their sustainability-related policies, practices and programs, recognizes schools with a demonstrated commitment to environmental consciousness.
"Among nearly 10,000 teens who participated in our 2016 College Hopes & Worries Survey, 61 percent told us that having information about a school's commitment to the environment would influence their decision to apply to or attend the college," said Robert Franek, The Princeton Review's senior vice president–publisher. "We strongly recommend the schools in (the "Green College") guide to environmentally minded students who seek to study and live at green colleges."
TCNJ's placement on the list is reflective of the college's broad-based effort to reduce its carbon footprint.
In 2007, President Gitenstein signed on to the Carbon Commitment (formerly known as the American College and University Presidents' Climate Commitment), a national initiative aimed at reducing greenhouse gas emissions and enhancing environmental sustainability on campuses across the country.
In the years since, TCNJ has developed a comprehensive "Climate Action Plan" under the leadership of the the college's President's Climate Commitment Committee. Already, the college has invested in a solar turbine-fired cogeneration facility, which produces much of the electricity used on-site at a substantial cost savings, partnered with PSE&G to install electric vehicle charging stations, and taken significant steps to reduce food waste at on-campus dining facilities, among other efforts.
---
—Tom Beaver, Head Media Relations Officer