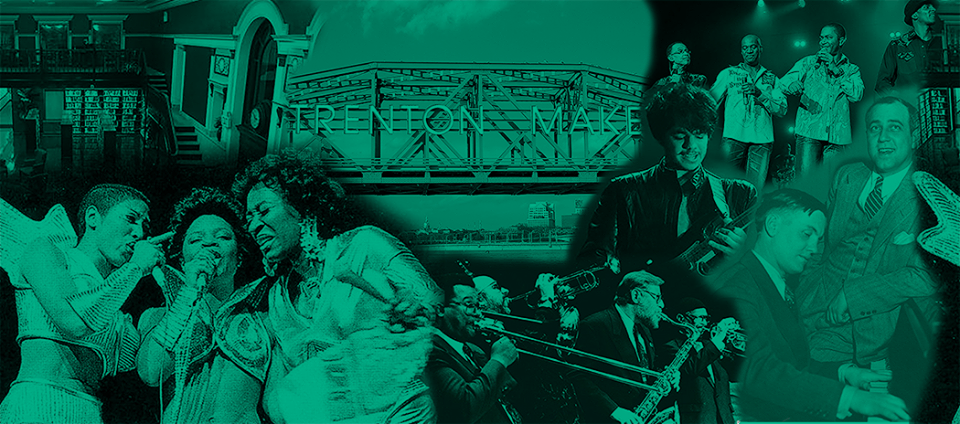 Sarah Dash and Nona Hendryx. Two-thirds of Labelle, which scored with the 1975 hit "Lady Marmalade." Michael Ray and Clifford Adams, both members of Kool and the Gang. Legendary bluesmen Paul Plumeri and Joe Zook.
What do they all have in common?  Each hails from Trenton, and is woven into the fabric of the city's storied music scene. 
Students and faculty at TCNJ, working alongside Sarah Dash, have archived this history as part of the "Trenton Makes Music" project, a web clearinghouse of podcasts with notable Trenton musicians, an inventory of the artists that have left their imprint on the city's music scene over the years, and an interactive map of the city's musical hot spots. From punk rock to soul, hip-hop to blues, it's all covered. 
"This project has allowed students and faculty at the college, along with members of the communities in and around Trenton, to celebrate our shared musical heritage traditions and come to understand them more fully as important drivers of innovation and socioeconomic development," says Teresa Marrin Nakra, associate professor of music and project co-director.
Two years in the making, the project uses music as a vehicle to tell Trenton's story from its days as a manufacturing center famously captured by the phrase, "Trenton Makes, the World Takes," to the effect of out-migration and disinvestment in recent decades.
"I hope that this will help us to shine a light on many of the ways in which Trentonians have made important cultural contributions to our region and our nation," says Nakra.
To commemorate the launch of the website, a series of events have been scheduled over the coming months. Included is a concert and symposium on Oct. 12 at Mayo Concert Hall that will explore Trenton's jazz and blues scene, as well as engagements on Nov. 16 and Nov. 18 that will examine other facets of the city's musical heritage.
For more information, visit the Trenton Makes Music website or "Like" it on Facebook.
The project is supported by grants from the New Jersey Council for the Humanities and the College Music Society.
---
—Tom Beaver, Head Media Relations Officer