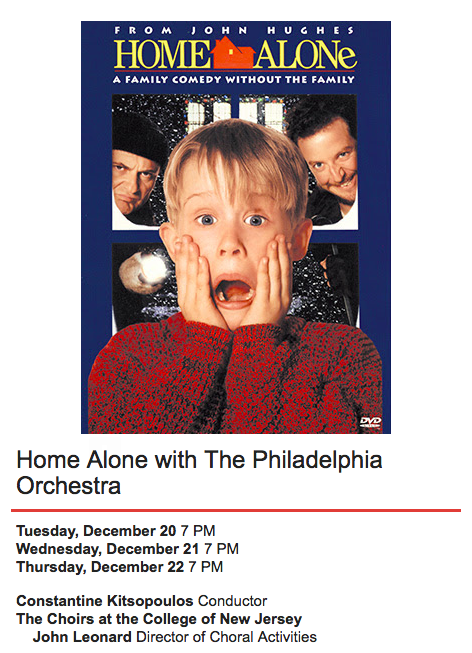 The words "trendy" and "orchestra" don't often go together, but live symphonic performances of movie and video game soundtracks have risen in popularity recently.
This holiday season, TCNJ choirs are joining the trend in what John Leonard dubs the most "high-profile musical collaboration our institution has ever had."
Eighty TCNJ students will contribute vocals to the Philadelphia Orchestra's live soundtrack performance of the classic holiday movie, Home Alone, during a three-night stint at Verizon Hall in Center City. The orchestra will perform John Williams' musical score in front of a live audience as they enjoy a screening of the movie.
Leonard, chairperson of the Department of Music and director of choral activities at the college, says that he's been working to raise the profile of TCNJ choirs. The choirs, a mix of talented students across majors, will perform to 9,000+ people over the three-night stint at Verizon Hall.
"Performing on this level is not something most collegiate or even professional ensembles ever get to do," he says. "The students connect to it really well, and they're really excited."
For more information and to buy tickets, visit www.philorch.org/concert/home-alone-philadelphia-orchestra
---
—Emily W. Dodd '03