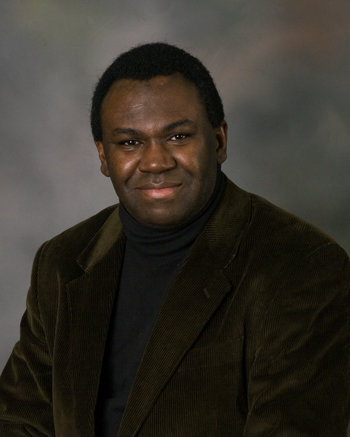 TCNJ Provost and Vice President for Academic Affairs Jacqueline Taylor announced today the appointment of Maurice Hall, PhD, to the position of dean of the School of the Arts and Communication, effective July 1, 2017.
"We are delighted to welcome such a distinguished communication scholar and experienced leader to this critically important deanship," says Taylor. "His distinctive combination of entrepreneurship and collaboration, along with his global perspective, make him an ideal person to take the helm of the School of the Arts and Communication at this time."
Dr. Hall comes to TCNJ from Villanova University, where he chairs the Department of Communication, the second largest department in Villanova's College of Liberal Arts and Sciences.
His scholarship focuses on organizational and intercultural communication with an emphasis on leadership. He has worked as a consultant specializing in facilitating strategic planning sessions for non-profit organizations, and has consulted on issues such as diversity training, conflict management, team building, cross-cultural communication, and leadership training.
At Villanova, Dr. Hall assisted in implementing a university-wide program in intergroup dialogue, grounding students in the tenets of dialogue from a communication perspective and leading them through the process of engaging in identity-based issues such as race, sexual orientation, socioeconomic status, and religious identity.
Dr. Hall's research interests focus on using the construct of performance as a frame for examining race and national cultural identity in the Caribbean. His book, "Re-Constructing Place and Space: Media, Power, and Identity in the Constitution of a Caribbean Diaspora," (Cambridge Scholars Publishing, 2012) won the Outstanding Book of the Year Award from the African American Communication Division at the National Communication Association in 2012.
"In my short time on campus, I was introduced to a vibrant, creative and close-knit academic community filled with passionate learners and dedicated teachers and staff," says Hall. "The atmosphere was infectious and I felt right at home. I look forward to working closely and collaboratively with the students, faculty, and staff of the School to cement its reputation as a premiere destination for a liberal arts education, and for top-notch training in the arts, media and communication."
---
—Emily W. Dodd '03