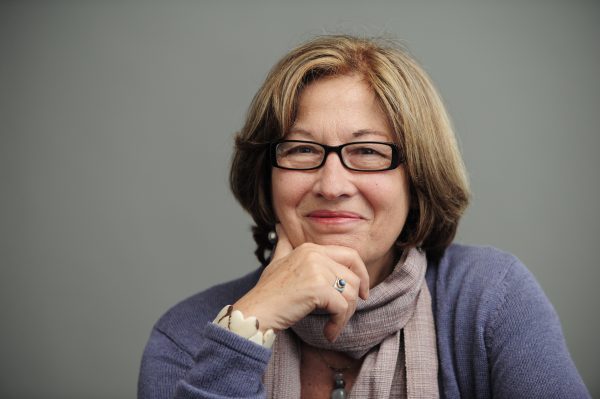 On Thursday, March 23 The College of New Jersey, in conjunction with the Phi Beta Kappa Society Visiting Scholar Program, will host a lecture by Dr. Patricia Wright entitled, "Back from the Brink of Extinction: Saving Lemurs in Madagascar," along with a one-time screening of Island of Lemurs: Madagascar, a Warner Bros. Pictures and IMAX Entertainment presentation, which features her work.
The screening, which will not be shown in IMAX format, will begin at 6:30 p.m. in the Mayo Concert Hall in TCNJ's Music Building, followed by the lecture and reception. This event is free and open to the public.
Morgan Freeman narrates the documentary that tells the incredible true story of nature's greatest explorers—lemurs. The film reunites Freeman with Drew Fellman, who also wrote and produced the 2011 documentary Born to Be Wild 3D, a presentation of Warner Bros. Pictures and IMAX Entertainment, and director David Douglas, who served as director of photography on that film.
Island of Lemurs: Madagascar takes audiences on a spectacular journey to the remote and wondrous world of Madagascar. Lemurs arrived in Madagascar as castaways millions of years ago and evolved into hundreds of diverse species but are now highly endangered.
Wright is a Primatologist and Distinguished Service Professor of Anthropology at Stony Brook University. She also is the founder of Centre ValBio research station at Ranomafana National Park, where work is done to protect Madagascar's unique and biologically diverse ecosystems.  She has made major contributions in the biology, ecology, conservation and behavior of living primates, especially the Malagasy lemurs.  In 2014 she was awarded the Indianapolis Prize, the world's leading award for animal conservation. She has received a MacArthur fellowship, the Hauptman-Woodward Pioneers of Science Award, and the Distinguished Primatologist Award of the American Society of Primatologists.  Her books include Madagascar:  Forests of Our Ancestors; High Moon over the Amazon:  My Quest to Understand the Monkeys of the Night; and For the Love of Lemurs:  My Life in the Wilds of Madagascar.
IMAX® is a registered trademark of IMAX Corporation.
---
—Luke Sacks