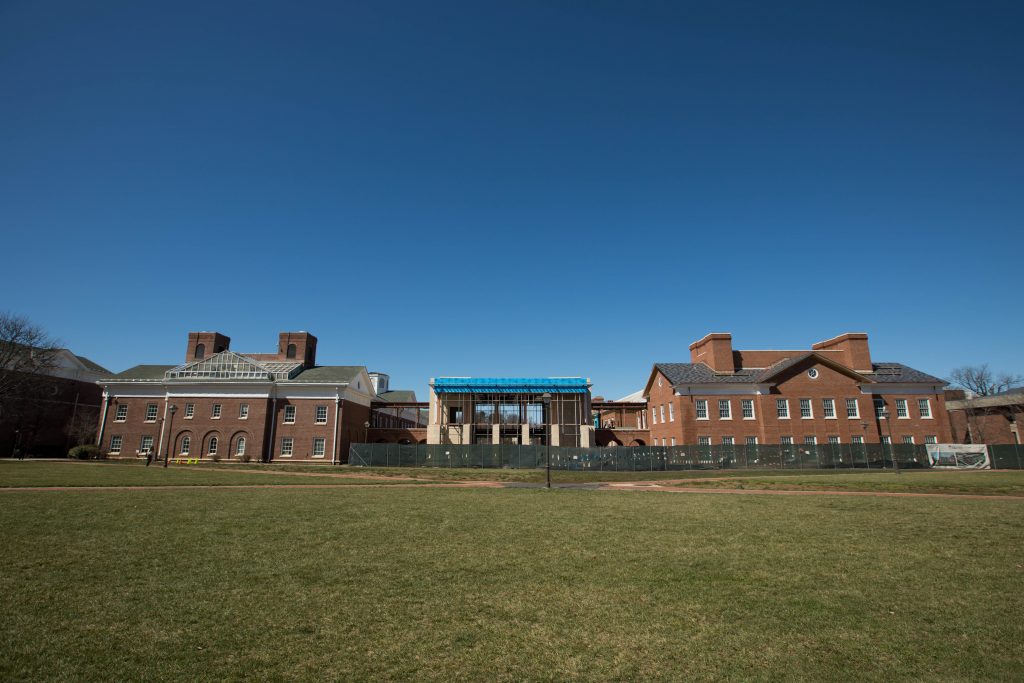 The construction of TCNJ's STEM building is on track for completion this summer with a ribbon-cutting ceremony being planned for the fall.
The 89,000-square-foot project, which uses funds from the Building Our Future Bond and the Higher Education Technology Infrastructure Bond, has been designed from the ground up to facilitate a fresh, multifaceted approach to​ STEM research, teaching, and learning.
Highlights of the state-of-the-art building include the computer science faculty-student collaborative research suite, a robotics laboratory, a high-performance scientific computing cluster, and a mechanical engineering design studio.
The 26,300-square-foot Chemistry Addition will house a multidisciplinary super laboratory suite that will include synthetic, multi-purpose, instrumentation, dry, and prep labs. This combination will allow for seamless transitions between computational, experimental, and analytical activities.
In addition, the building will house a suite of two organic chemistry labs, with storage rooms and a prep lab, and dedicated study spaces.
A glass-enclosed Forum will join the new STEM Building with the existing Biology Building, creating a unified interdisciplinary STEM Complex from the discipline-specific buildings that currently exist. A flexible two-story student commons with café, tables, and soft seating, the Forum will function as a campuswide "living room," allowing for cross-disciplinary interaction in a casual, creative setting.
The STEM building will connect TCNJ students with the synergy and tools of STEM learning in the
21st century and ensure graduates begin their careers fully integrated into the collaborative environments embraced by today's innovators.
---
—Luke Sacks