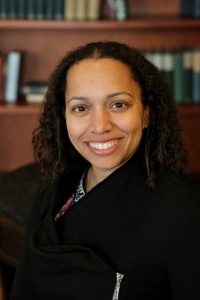 As an African-American woman growing up in a rural area that was predominantly white, Lynnette Mawhinney knew from a young age she wanted to pursue a career in education.
"I knew I wanted to teach students who needed extra support," she says, "but who also needed someone like me, a teacher of color."
Her new book, Teacher Education Across Minority-Serving Institutions: Programs, Policies and Social Justice, is the first of its kind to address and explore the many variations of the Minority-Serving Institution, commonly abbreviated as MSI. There are four main types of MSIs: Historically Black Colleges and Universities, Hispanic-Serving Institutions, Tribal Colleges and Universities, and Asian American and Native American Pacific Islander-Serving Institutions.
The book explores the importance of racial diversity in education, and examines the issues these MSIs often face. Aimed mainly at teacher-educators and policymakers, it addresses challenges that predominantly white institutions are beginning to deal with, such as a decline in enrollment in teacher education, while pointing out that these are the kinds of issues that MSIs have dealt with—and have overcome—for many years.
Mawhinney, coordinator of urban education and associate professor of education, co-edited the book with Emery Petchauer, associate professor of teacher education at Michigan State University. Mawhinney and Petchauer met 10 years ago when they were both on the faculty at Lincoln University in Pennsylvania.
"I think the book was born out of our love and passion for our students and our collective mission of really wanting to diversify the teaching population," says Mawhinney, who is currently on sabbatical in Kenya working on her third book, and volunteering at an orphanage and a center for children with special needs.
Mawhinney, who knew she wanted to be a teacher since high school, has stuck with education throughout all her years of schooling.
"I definitely have a deep passion for it," she says.
Teacher Education across Minority-Serving Institutions: Programs, Policies and Social Justice, published through Rutgers University Press, is now available.
---
—Catherine Bialkowski '17