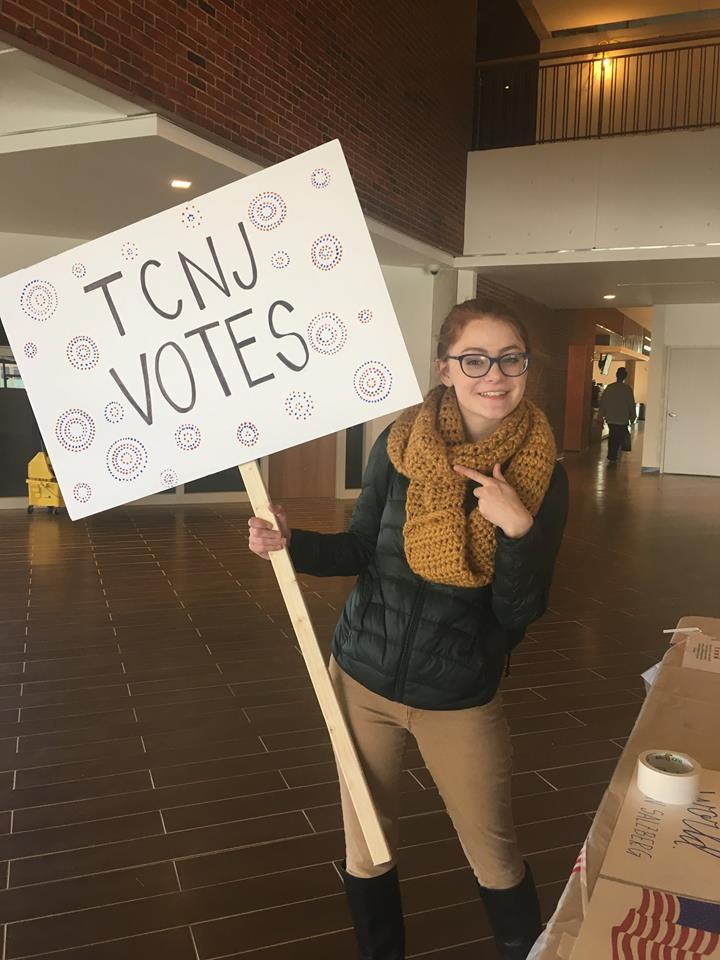 TCNJ was recently named a "Voter Friendly Campus" by Campus Vote Project and the National Association of Student Personnel Administrators. TCNJ is one of only 83 institutions nationwide to receive this designation, and is the only institution from New Jersey.
The mission of the Voter Friendly Campus designation is to bolster efforts that help students overcome barriers to participating in the political process. In advance of the 2016 presidential election, TCNJ representatives developed a comprehensive political engagement campaign entitled TCNJ Votes! which addressed voter registration, education, ballot access, and voter turnout.
"I think being recognized as a Voter Friendly Campus is an excellent way to highlight our college's commitment to fostering civic and democratic engagement," says Elizabeth Bapasola, assistant vice president for student affairs and member of the TCNJ Votes! coalition. "I think this award will only further empower us to continue the great work that the TCNJ Votes! project did this year, and encourage us to implement even more ways to engage students in the political process in the future."
During the fall 2016 semester, the coalition hosted a variety of events including bi-weekly discussions called "The Political is Personal," and a "Politics Week" consisting of events every night at the end of September. The coalition partnered with Residential Education to host screenings of the debates, and helped with events hosted by the Political Science Department, College Republicans, College Democrats, and the Political Union. Following the election, TCNJ Votes! partnered with various organizations and units on campus to provide opportunities for the campus community to engage in a dialogue about the election results.
But the work of TCNJ Votes! is not complete. Work will continue with a focus on the upcoming New Jersey state elections in November. The coalition will also continue to host "The Political is Personal" discussions each week on the topic of New Jersey.
NASPA is the leading association for the advancement, health, and sustainability of the student affairs profession. Our work provides high-quality professional development, advocacy, and research for 15,000 members in all 50 states, 25 countries, and 8 U.S. territories.
The Fair Elections Legal Network (FELN) is a national, nonpartisan election reform organization working to remove barriers to registration and voting for traditionally underrepresented constituencies and improve election administration. FELN's Campus Vote Project (CVP) works with universities, community colleges, faculty, students and election officials to reduce barriers to student voting and helps campuses institutionalize reforms that empower students with the information they need to register and vote.
---
—Catherine Bialkowski '18