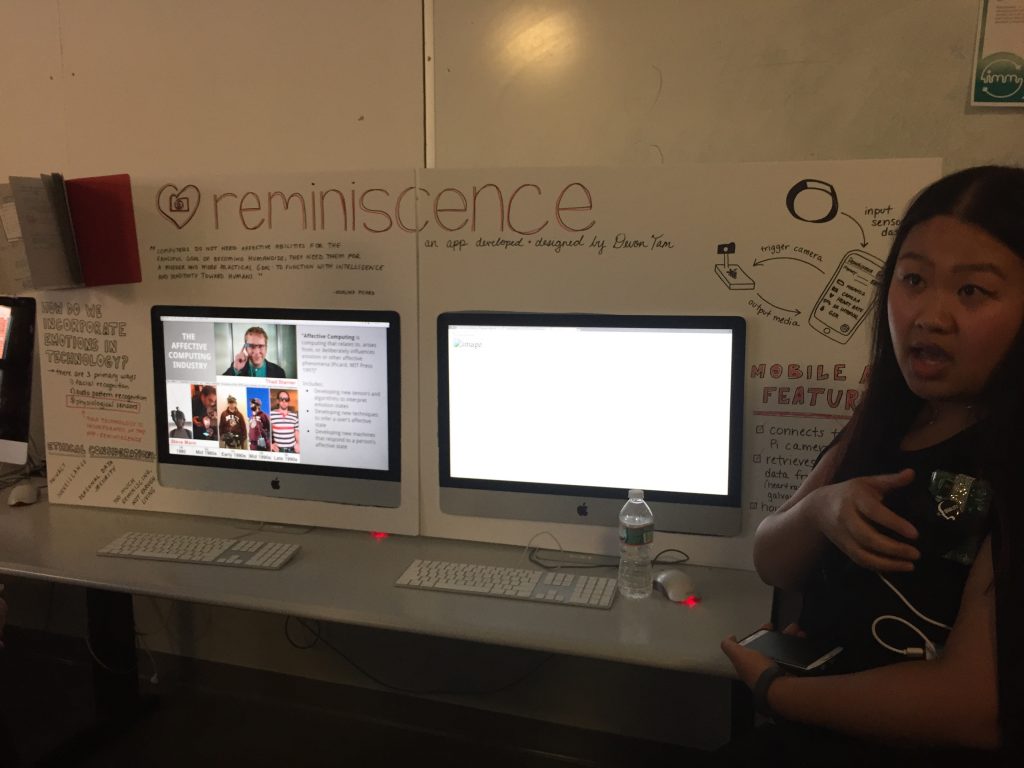 Forty students presented apps, films, sculpture, cos-play, and other forms of media at the 2017 IMM Senior Showcase, a one-night opportunity for the campus to see the creative work of graduating interactive multimedia majors.
For Chris Lundy, the night was the culmination of an idea he had early on in his college career.
"It was the most expansive project I've ever done," he says of Modern Reveries, a series of five science-fiction shorts, combined to form an extensive video-editing project linked by themes of artificial intelligence, science fiction, and human interactions with technology. "I definitely achieved what I wanted."
After graduation, Lundy plans to work as assistant editor at a post-production company that specializes in teasers and trailers for HBO.
"Multimedia changes the way we interact with and perceive the world around us," he says. "My intention with Modern Reveries was to incite some form of thought or discussion about morality and consequence in the face of advanced technologies."
Ryan Laux's project, Housemate, is a smart home automation platform. A collection of connected devices, such as lamps, TV, and even window drapes, that create a certain home living "experience," Housemate allows users to create a personalized home space that adapts automatically based on their daily activities, mood, and preferences.
"It started off as a hobby, but I was able to connect it to my senior thesis," he said of his interest in the Internet of Things and its place in the modern home.
Other projects included Erin Kraemer's More Than Music, a virtual reality experience of album artwork, and Reminiscence, an app created by Devon Tam that detects and records, through a camera, the most memorable parts of a person's day.
"I am always impressed by the creativity and innovation that emerges from such an interdisciplinary cohort," says John Kuiphoff, chair of IMM. "I look forward to inviting many of them back to teach an IMM mini-course in a few years."
Read the IMM at TCNJ Senior Showcase 2017 blog and learn more about the students and their projects.
---
—Catherine Bialkowski '18