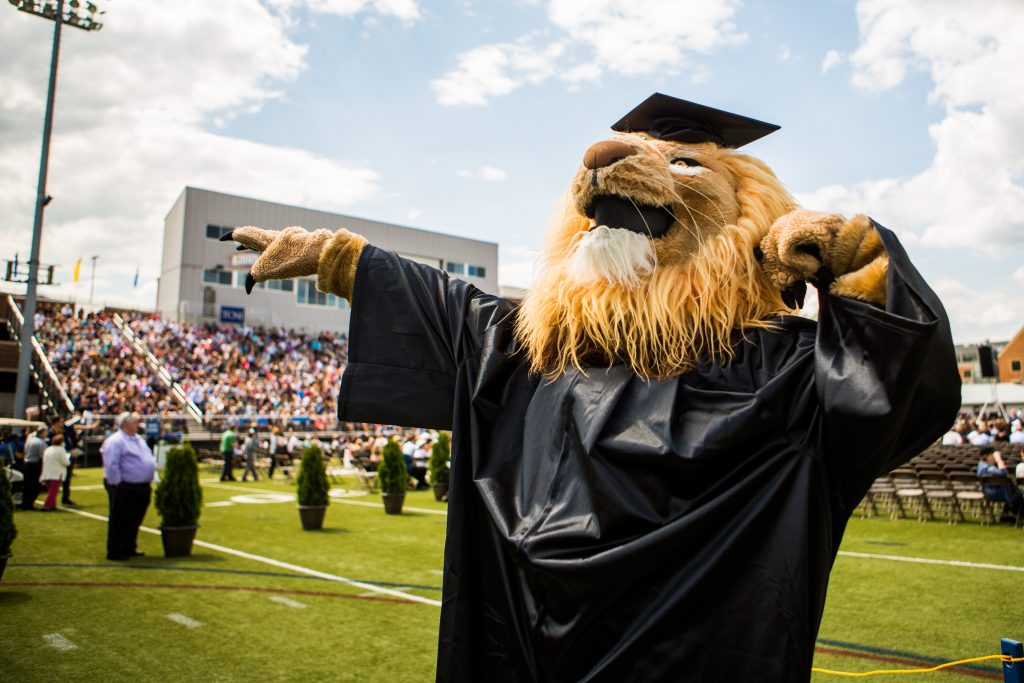 "So, what are you doing after college?" may be the single most terrifying question you can ask a graduating senior. But not for these members of TCNJ's class of 2017. Ask and you'll hear of exciting plans and distant destinations. What's next for these grads? Here's a snapshot:
Raphael Rezkalla, computer engineering
Facebook. He'll be a technical program manager at the company's Menlo Park, California campus.
Shirley Wang, psychology
Harvard, to start a PhD in clinical psychology.
Okxana Cordova-Hoyos, biology
The Peace Corps, where she'll serve a two-year stint as a health educator in Moldova.
Samantha Kennedy, criminology
Cornell Law
Joie Murphy, computer science
Google, as part of the Engineering Residency Program.
Edric Vites, nursing
Children's Hospital of Philadelphia, as an RN in the pediatric intensive care unit.
Maris Campanella, mathematics secondary education
Teaching in Trieste, Italy. She'll take the lead in the classroom where she completed her global student teaching.
Suzanne Parker, music education
The New England Conservatory to begin a master's in vocal pedagogy.
Marc Trotochaud, communication studies
Johns Hopkins University Bloomberg School of Public Health for a master's degree in public health.
Jennine Ebanks, finance
Bank of America. She'll be a credit analyst at BOA's Corporate Headquarters in Charlotte, North Carolina.
Margaret Kennedy, biology
Yale University for post-baccalaureate research in developmental biology—but not before heading to Galapagos Islands this month.
Taylor Hart-McGonigle, international studies
Syracuse University's Maxwell School for a master's in public policy.
Jonathan Sheridan, finance
Merck & Co. in their finance department as an internal auditor.
Edianys Lima Enriquez, sociology and anthropology
Latin American Legal Defense and Education Fund, providing immigration legal services.
Alex Christian, political science
University of Pennsylvania Law School.
Rachel Lyn Atkins, English secondary education
Finishing up her five-year master's program at TCNJ before heading into the field to teach.
Jeffrey Esteves, health and exercise science
Columbia University's doctoral in physical therapy program.
Steven Ayala, biomedical engineering
Cornell University to start his PhD. (But not before becoming a skydiving instructor this summer!)
Others members of the Class of 2017 will go to work for one of these companies: Amazon, AT&T, Bank of America, Bloomberg, Citi, Deloitte, IBM, Johnson & Johnson, JPMorgan, KPMG, PricewaterhouseCoopers, Prudential, and TD Ameritrade.
Congratulations to all of our graduates. We look forward to following your success!
---