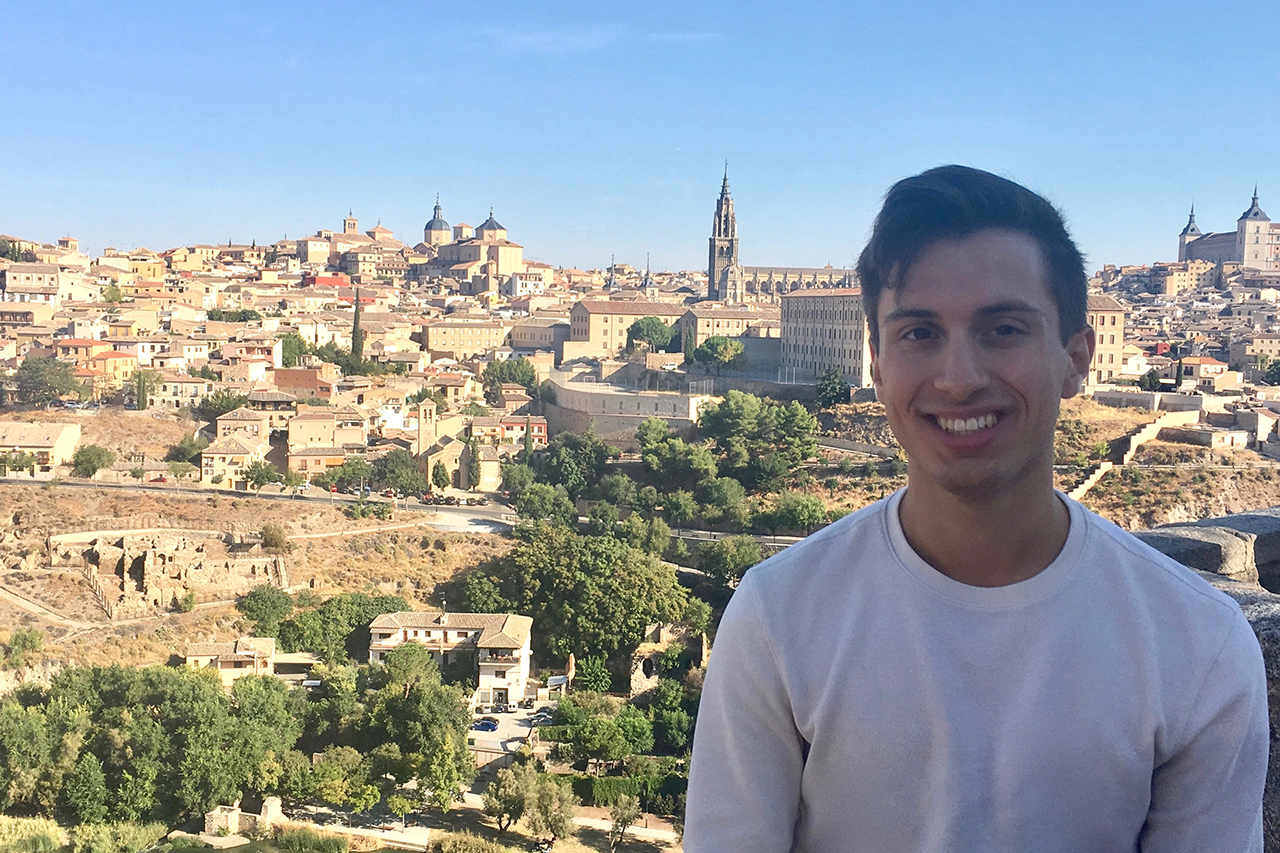 Christopher Dinon '17 has been selected as a 2017–18 Fulbright Scholar with an English Teaching Assistantship award to Spain. Starting in September, he'll spend an academic year in Madrid teaching English to high school students. He also plans to aid with Spanish classes for immigrants in Spain.
Dinon, a double major in French and Spanish with a minor in linguistics, is no stranger to foreign travel. Bitten by the travel bug after a trip to Argentina in summer 2015, he spent the spring 2016 semester abroad in Madrid, and then fall 2016 abroad again in Paris.
His only gripe? Having to leave. "Once you get your bearings, you're done," he says. "I knew I wanted an even more in-depth experience than what a few months studying abroad could give me."
After he completes his Fulbright commitment, Dinon says he sees graduate school—possibly a PhD program in linguistics or a graduate program in translation—in his future.
"I see language as opening doors," he says.
Stateside, Dinon serves as a peer mentor to international students at TCNJ. He plans activities, leads conversation hours, and helps those studying abroad in Ewing acclimate to life in the U.S. and on campus.
The Fulbright award pays for his travel to Spain and provides a stipend for living expenses and housing.
Dinon will join over 100,000 Fulbright U.S. Student Program alumni who have undertaken grants since the program began in 1948.
The Fulbright competition is administered at TCNJ through the Office of Competitive Post-Graduate Fellowships.
---
—Emily W. Dodd '03