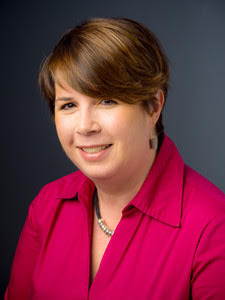 TCNJ Provost and Vice President for Academic Affairs Jacqueline Taylor announced today the appointment of Suzanne McCotter, PhD, to the position of dean of the School of Education, effective August 1, 2017.
Dr. McCotter comes to TCNJ from Montclair State University, where she currently serves as Associate Dean for Academic Affairs of the College of Education and Human Service. Previously, she was a faculty member in Montclair's Educational Leadership Program, chair of the Counseling and Educational Leadership Department, and chair of the Department of Educational Foundations at Millersville University in Pennsylvania.
At Montclair, Dr. McCotter was the faculty lead on a team that grew the master's in educational leadership program, significantly increasing enrollment and accessibility without compromising quality. By thinking creatively, she helped to expand the program to include a 15-month accelerated degree, off-site programs delivered directly to current teachers in local school districts, and a fully online version.  
As a faculty member at Montclair, she received a Spencer Foundation Grant to examine the ways that school leaders learn to use data. Her other scholarly interests include instructional supervision, reflection in the practice of teachers and leaders, and the work of middle school principals.
A New Jersey native, she began her career as a school media specialist in Rahway. As an active leader in teacher education for the past 11 years, she holds a deep understanding of the policies and regulations surrounding K–12 education in our state and region.
"Dr. McCotter values building positive, sustained relationships, creative and collaborative problem solving, and providing leadership for social justice," said Taylor in an email to the campus community. "Her initiative to honor Public Scholarship within the College of Education and Human Services at Montclair State works to commend and promote scholars who are working for the public good—she has made it an explicit priority for faculty at Montclair, and will continue to support this type of ongoing work among our faculty at TCNJ."
---