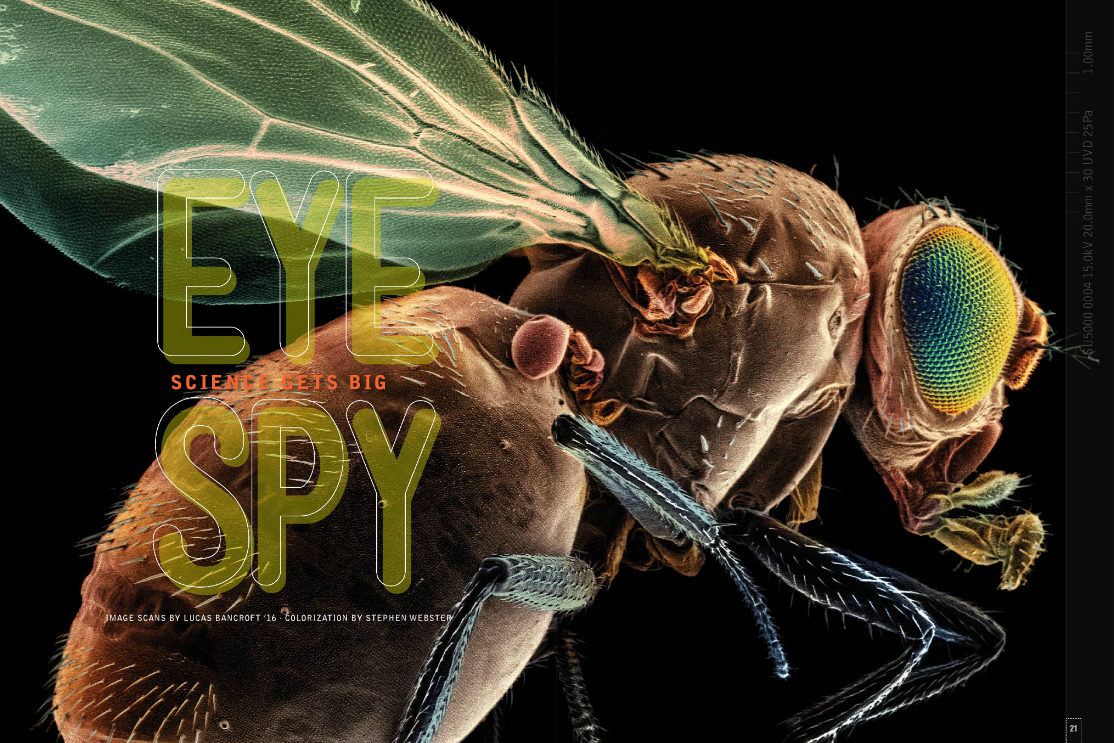 Next time you thumb through your issue of TCNJ Magazine, know that you're reading the best of the best.
TCNJ Magazine has won the 2017 Robert F. Sibley Award, the Council for Advancement and Support of Education's award for excellence in the field of alumni magazine publishing. The Sibley is awarded through a national competition and is synonymous with editorial excellence and achievement.
The judging panel praised the magazine for the sense of home created in its pages, and called the book "approachable" and "fun." It also stood out for including current and engaging topics like the Winter 2017 cover story, "Trenton Makes Music" and "Emotional triage for Syrians," which included a photo of TCNJ student Abrar Ebady '17. "Kome Together," a piece about singer John Lennon and Tsar Ivan the Terrible received a Gold Award for Illustration.
An artistic spread of images taken by TCNJ's scanning electronic microscope in the Spring 2016 issue won a CASE Silver Award for photography.
This is TCNJ's first Sibley Award, and the first time a New Jersey institution has won CASE's highest honor since the Princeton Alumni Weekly in 1953.
TCNJ Magazine is produced by Renée Olson, editor; Kara Pothier, assistant editor; and Kelly Andrews, art director. It is published three times a year by the Division of College Advancement.
CASE is the leading resource for professional development, information and standards in the fields of education fundraising, communications, marketing and alumni relations.
---
—Emily W. Dodd '03