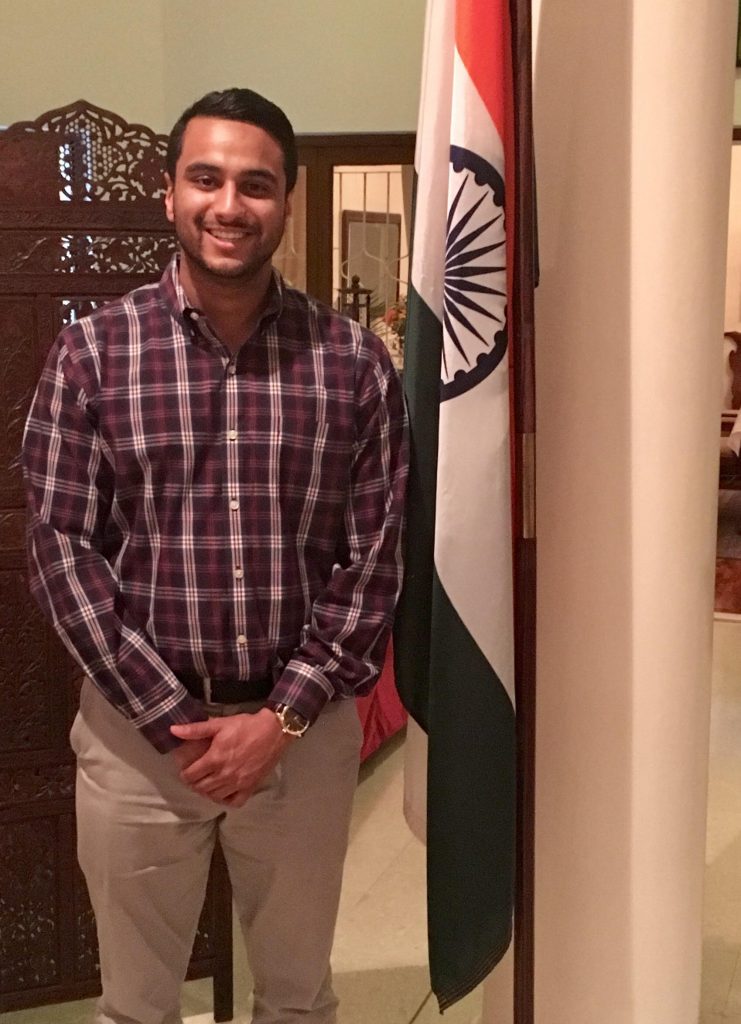 Parth Parikh has the Bhagwat Gita on his desk, Ganesh in his car, and has taught Indian history to his students—but he yearns for a deeper connection to his heritage.
Thanks to a Fulbright award, his wish is coming true. This month, he heads to New Delhi to teach English to high school students.
"I wanted to teach in India because I wanted to experience the culture and lifestyle that my family came from," he says. "Being born in the U.S., I didn't feel a strong attachment to India, and I wanted to change that."
After graduating from TCNJ in 2014, Parikh, a political science major, joined Teach For America and taught elementary-level history, literacy, and math at schools in Passaic and Newark, New Jersey—an experience that had a maturing and humbling effect on him.
"I learned that the success of my students depended on the work of a team—parents, administrators, colleagues—not the work of a single person," he says. "I'm proud to play a part in achieving education equity."
When he returns from New Delhi, he plans to attend law school with the goal of one day working in education advocacy, government, or international law.
Parikh joins over 100,000 Fulbright U.S. Student Program alumni who have undertaken grants since the program began in 1948. The Fulbright award pays for his travel to India and provides a stipend for living expenses and housing.
The Fulbright competition is administered at TCNJ through the Office of Competitive Post-Graduate Fellowships.
---
—Emily W. Dodd '03