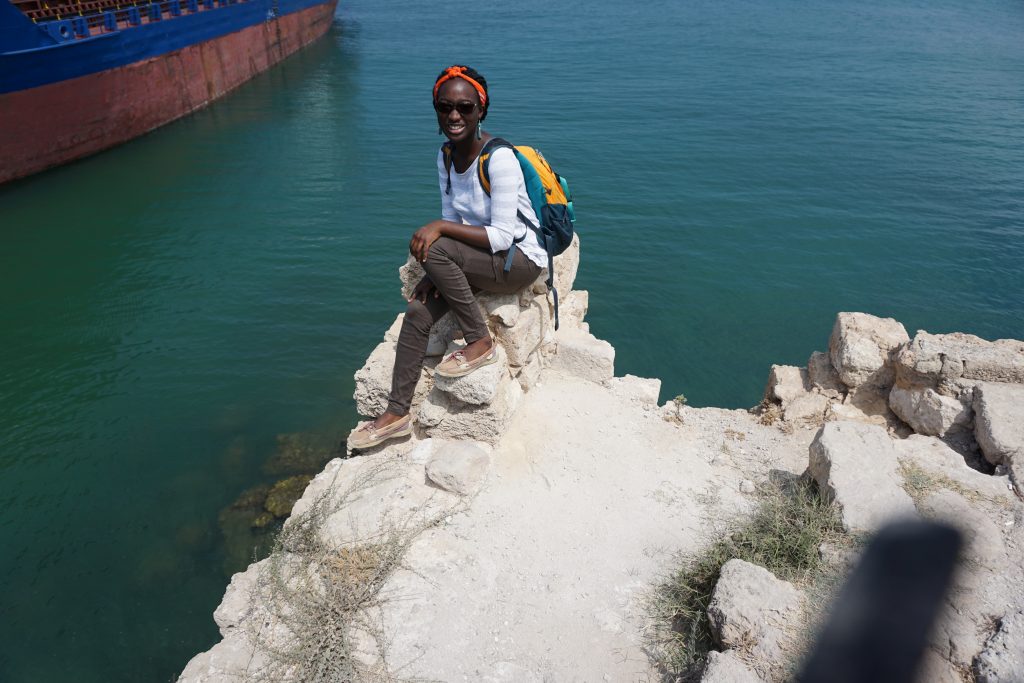 TCNJ junior Rafiatu Nawuridam is spending the 2017–18 academic year in Jordan, thanks to a $20,000 Boren Scholarship.
Nawuridam, an international studies major with a specialization in Middle East studies and a minor in Arabic, is studying Arabic—both Modern Standard Arabic and Ammiya, the Levantine Arabic dialect spoken among Jordanians, Syrians, Palestinians and Lebanese—at the Council on International Educational Exchange Study Center in Amman. She'll also take an Intro to Social Media class at Princess Sumaya University for Technology, also in Amman.
Born and raised in Ghana until she was 15, Nawuridam is no stranger to living, studying, and working abroad. She held an internship in Morocco last summer, and recently returned from a trip to Lebanon, where she spent six weeks teaching English at a Palestinian refugee camp. She plans to take another trip during her final semester at TCNJ in 2019.
Although Nawuridam's trip is rooted in academics, she hopes to gain more than language proficiency by the end of it—she wants to connect with the locals.
"I hope that my presence will showcase the diversity America has to offer, challenging commonly-held stereotypes of Americans," she says. "I also hope to change the popular narrative about Arabs in America when I return."
In the future, Nawuridam hopes to use her cultural awareness and experiences abroad to become a social justice and human rights advocate.
The Boren Scholarship is a competitive award funded by the federal government and given to students with serious interest in areas of the world that are underrepresented in study abroad. In exchange, the students agree to work for the federal government for a year post graduation, serving a paid full-time position in the Department of State, Department of Defense, or another federal office with an interest in national security.
---
—Catherine Bialkowski '18