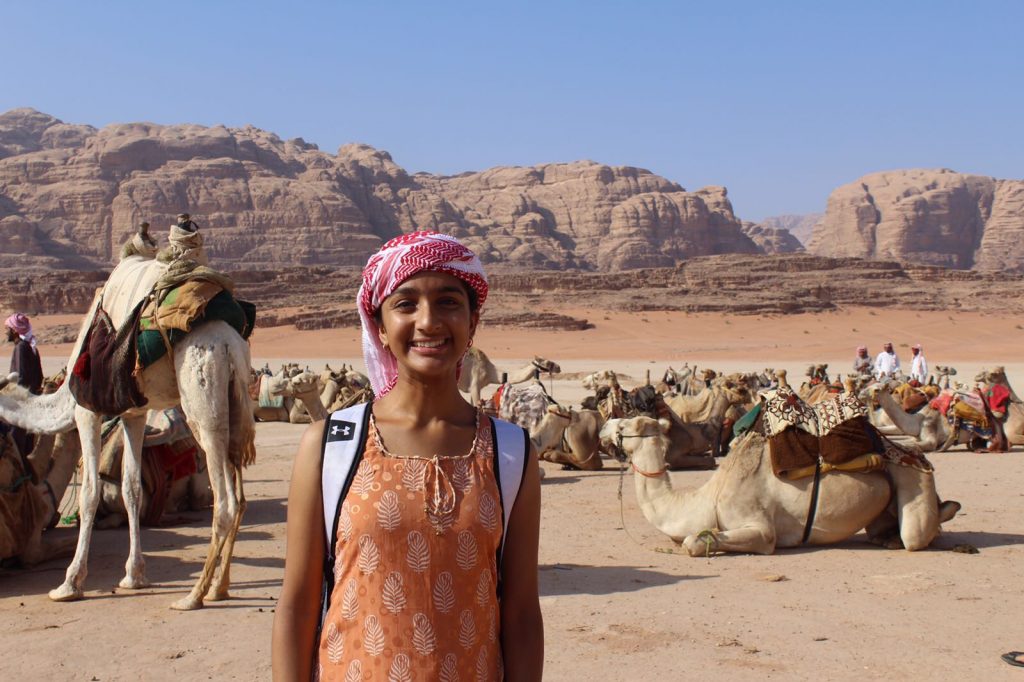 Like many college students, Surya Ramesh spends time each day snapping pictures and curating her Instagram account—but her photos are unlike those taken on a typical college campus.
Ramesh '19 is using the platform to document her experiences studying abroad this semester in Amman, Jordan—a trip made possible in part by TCNJ's Mary Roebling International Travel Award.
A typical day for this international studies major involves Arabic class in the morning, an internship with Generations for Peace (a global non-profit peace-building organization) in the afternoon, a bit of tennis, and scouting out people to feature on her Instagram account, @DreamsOfJordan. She created the account as a way to document her experiences while studying abroad.
"My camera is a conversation starter," she says.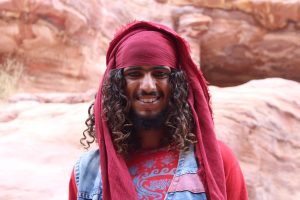 Her subjects range from a Bedouin she met while visiting the White Desert, to Toni Nadal, mentor and uncle of Rafael Nadal, one of the world's top tennis players. She asks them all the same question: "What would you do if you knew you would not fail?" The responses range from becoming a successful chef to cycling around Europe in six months.
"The theme of dreams is universal, regardless of race or gender," says Ramesh. "My goal is to develop a more personal understanding of what it is like to live in a Middle Eastern country that is a monarchy with a strong religious ethos, and which has a strikingly different culture from that of New Jersey."
This photo project is something she hopes to expand upon further in the future—ideally by creating similar content in every country she visits. She plans to visit India in December, where she will again document her experiences through Instagram.
"I really am looking forward to expanding this account," she says. "Not just as Dreams of Jordan, but as dreams of the world. Dreams of people."
Surya Ramesh encourages people to follow her account and spread the word so that @DreamsOfJordan may reach a broad audience and give viewers a different and unique perspective of the Arab world.
---
—Catherine Bialkowski '18