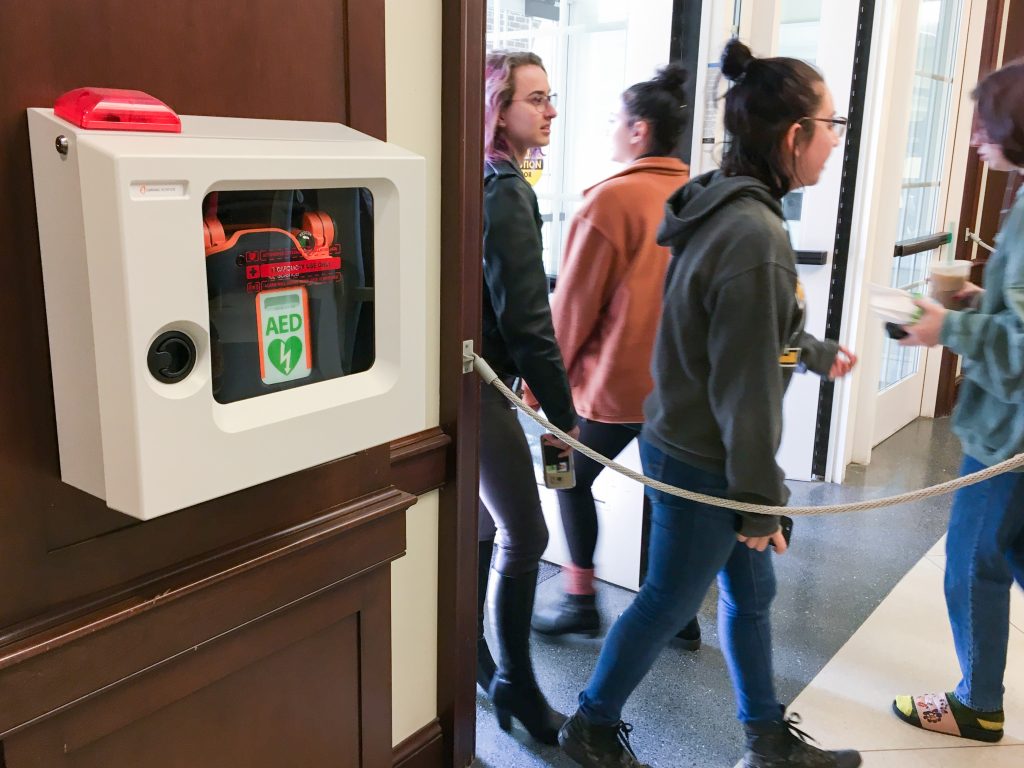 TCNJ has taken an important step to promote a safe and healthy campus community with the purchase of 54 state-of-the-art Powerheart® G5 AED devices.
The college is replacing its 16 existing devices and adding 38 additional units to expand access to this life-saving equipment.
After the installation process is completed, essentially every building on TCNJ's campus will be equipped with at least one AED device. The TCNJ Campus Police Department, EMS, and athletic trainers also will carry the new portable AED devices.
"Sudden cardiac arrest is the third leading cause of death in the U.S.," said Gary Miller, TCNJ's director of compliance and privacy officer. "The acquisition of these devices furthers the college's commitment to the health and safety of our students, faculty, and staff, as well as the visitors to our campus."
The Powerheart® G5 uses advanced features such as automatic shock delivery, dual-language rescue prompting, and rapid shock times to make it as easy as possible for rescuers to provide effective therapy to sudden cardiac arrest victims. The device also self-tests every day to ensure it is ready to operate, and sounds a warning if it needs maintenance or the battery becomes low.
"These devices are designed to make it as easy as possible to provide fast, effective therapy to a sudden cardiac arrest victim," said Mark Peters, Eastern Regional Manager of Cardiac Science®. "The commitment to deploying AEDs throughout the campus facilities represents a best practice."
The college, through its trained EMS providers, will offer CPR/AED training at no charge to volunteers on campus.
---
—Luke Sacks