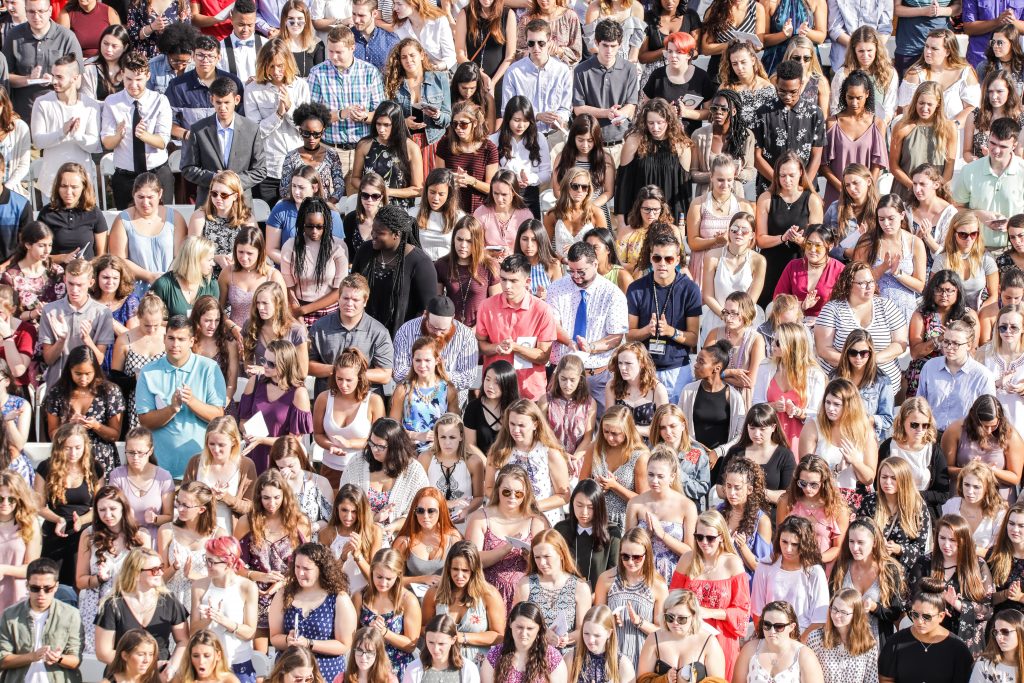 Prospective student interest in TCNJ continues to grow within the state, across the country, and beyond with the college exceeding 13,000 applications for the first time in its history.
In fact, 2018's six-percent increase marks the fifth straight year the number of applicants to TCNJ has increased.
"Our outcomes, such as four-year graduation and retention rates, have piqued the interest of strong students both in and out of state," said Lisa Angeloni, vice president for enrollment management.. "We also know that our location has been attractive to prospects nationally and internationally."
TCNJ also has established new high-water marks for out-of-state applicants, international applicants, and multicultural applicants for the 2018 academic year.
"We are thrilled to see a spike in applicant diversity with a 24 percent increase in applications from Black students and a 14 percent increase in Hispanic applicants for 2018," Angeloni said.
Total applications by year:
2014
10,937
2015
11,339
2016
11,826
2017
12,899
2018
13,510*
*Total as of February 9, 2018
---
—Luke Sacks