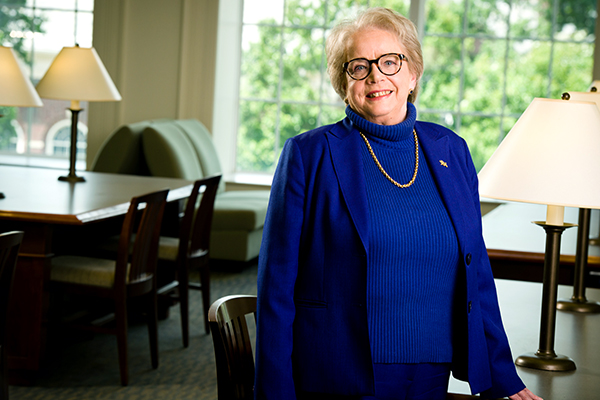 At its public meeting this afternoon, The College of New Jersey Board of Trustees renamed the TCNJ Library the R. Barbara Gitenstein Library.
"The college's library is the heart and soul of the campus. The Board of Trustees' decision to name the library for Dr. Gitenstein is a truly fitting tribute to her 19 extraordinary years as president," said Jorge Caballero, chair of TCNJ's Board of Trustees.
The library opened its doors for the fall 2005 semester, a year into the college's academic transformation, which was led by President Gitenstein. With the academic transformation came more opportunities for mentored research, in-depth coursework, immersion experiences, and independent inquiry—the library provided an environment conducive to individual study as well as team research.
The five-story building houses traditional library collections and services, and provides 26 group study rooms, a late-night study area, a café, and a 105-seat multipurpose auditorium.
---