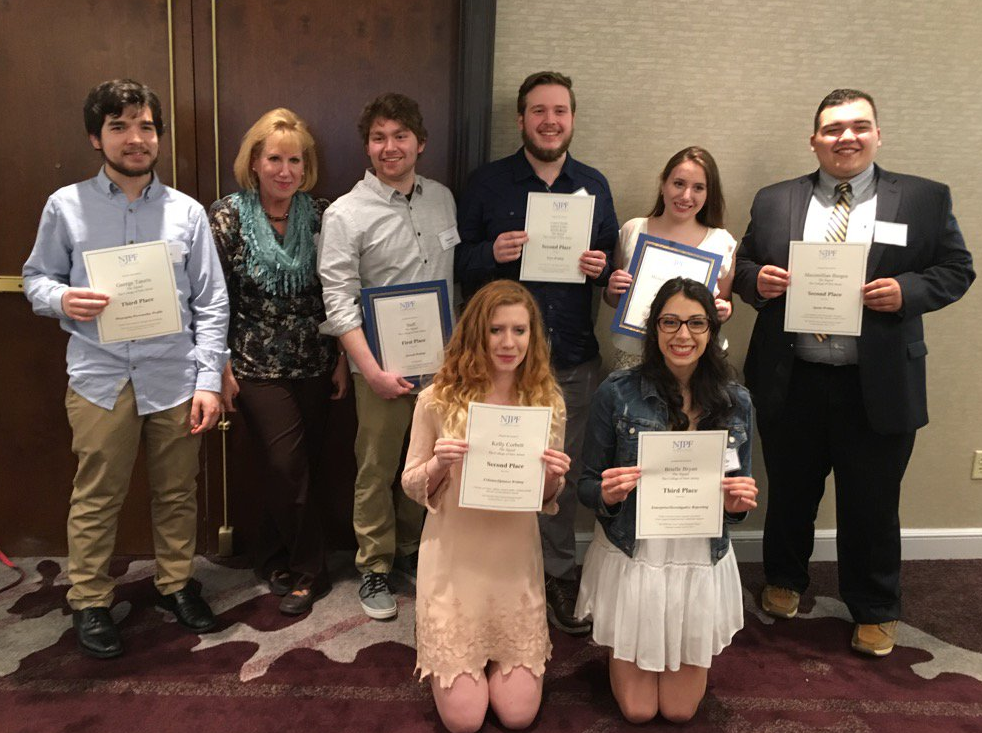 The Signal, TCNJ's student newspaper, was a big winner in the 2017–18 New Jersey Press Foundation College Newspaper Contest, taking home seven awards including first place honors for website and column writing.
The competition is open to all New Jersey student-run college newspapers and digital news organizations and aims to honor the skills of student staff members in journalistic writing, photography, and design.
"These awards recognized so many people who put in the time and effort to give the campus community the hard-hitting coverage it deserves," said former editor-in-chief and award winner Connor Smith '18. "The Signal has always produced top-notch reporters and editors, so I'm excited to see what this group does in the years to come."
Judges include active and retired editors, senior reporters, photographers, and graphic artists from daily and weekly newspapers across the state.
"We are so proud of these young journalists," said Emilie Lounsberry, associate English professor and journalist, who serves as faculty advisor to The Signal. "They work so hard and really care about gathering the news professionally and ethically and keeping the campus informed."
The awards were presented at a luncheon held on Saturday, April 14.
The Signal received the following awards:
First Place – Overall Website
First Place – Column Writing (Michelle Lampariello '20)
Second Place – Column Writing (Kelly Corbett '17)
Second Place – News Writing (Connor Smith '18, Ashton Leber '17 and Brielle Bryan '19)
Second Place – Sports Writing (Max Burgos '19)
Third Place – Enterprise and Investigative Reporting (Brielle Bryan '19)
Third Place – Profile Writing (George Tatoris '17)
---
—Luke Sacks