The College of New Jersey Alumni Association honored four graduates for their dedication to leadership, service, and excellence at the Lions Pride Lunch during Alumni Weekend on Saturday, April 28. The 2018 recipients are:
Emily Bent '03: Distinguished Service Award;
Steven Verba '08: Humanitarian Award;
Mary Kate Fisher '11: Young Alumni Award;
Tom McCarthy '90: Alumni Citation Award
Want to nominate a great alum for the 2019 awards? Award descriptions and nomination forms are available online now!
---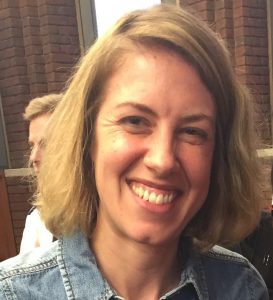 Emily Bent, a women's and gender studies at TCNJ, has taught courses on gender studies at three different colleges and was named LGBTQ Educator of the Year by the LGBTQ and Social Justice Center at Pace University in 2017. Emily is currently on the advisory council for TCNJ's Women in Learning and Leadership program and has been a United Nations Representative for the Feminist Majority Foundation and Girls Learn International since 2014. During her time at TCNJ, Emily was the president of the Bod Squad, an organization she implemented to educate students about the importance of body image, and the Women's Center, through which she helped to plan Take Back the Night, National Young Women's Day of Action, and the Vagina Monologues. Emily was the co-founder of Iota Iota Iota, the women's and gender studies honor society, and was inducted into it in 2001. Today, she teaches as an assistant professor of women's and gender studies at Pace University.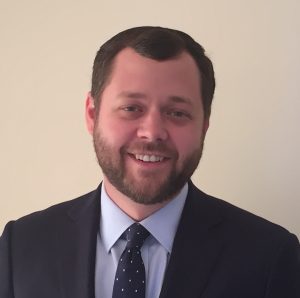 Steven Verba is a leader in the disability services field. His first position was with Community Options Enterprises, a non-profit organization that helps develop employment services for people with varying abilities, as managing director. Steven then became chief operating officer of Delta Community Supports, Inc. in 2015, where he continues to work today. This non-profit serves more than 1,500 people, providing employment, residential, and other types of support for people with disabilities as well as children in the adoption and foster care systems. He currently serves as the board director of the New Jersey Association of Community Providers in Ewing. NJACP seeks to provide sustainable services to enrich lives and build futures for those with varying developmental and intellectual abilities throughout New Jersey.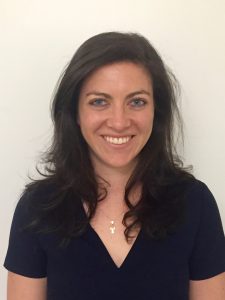 Mary-Kate Fisher's first job out of college was with the Office of the Governor of New Jersey, where she oversaw Lieutenant Governor Kim Guadagno's scheduling. Having been greatly impacted by the devastation of Hurricane Sandy, she decided in December of 2012 to help start the Hurricane Sandy NJ Relief Fund Inc., along with Mary Pat Christie. The Relief Fund raised over $40 million for the many people who lost so much during the storm. Mary-Kate worked with Chris Christie for President, Inc., serving as First Lady Mary Pat's liaison and travel aide, managing campaign fundraisers, and coordinating VIP events. Mary-Kate now serves as assistant chief of protocol for visits at the United States Department of State, executing programs for visiting Chiefs of State.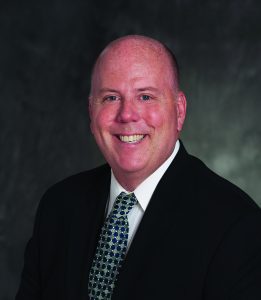 Tom McCarthy began his radio career as an announcer for TCNJ football on a local station during his senior year. After graduating, he started his professional career as a sportswriter at a weekly newspaper in Princeton before becoming the director of public and media relations for the Trenton Thunder baseball team in 1993. Shortly after, in 1996, he was promoted to assistant general manager. After his career with Trenton Thunder, Tom pursued a full-time career in broadcasting with ESPN Radio. He is in now his eighth year of television play-by-play for the Philadelphia Phillies. He has been a part of countless charitable events with the Philadelphia Phillies, including Phillies Phans Feeding Families and the Phillies Phestival to Strike Out ALS. Through it all, he has stayed dedicated to his alma mater, hosting TCNJ's Sports Industry Panel for the School of Business in 2016 and hosting a Baseball Hot Stove Dinner for the past two years, raising over $25,000 for the TCNJ baseball program.
---
—Catherine Bialkowski '18