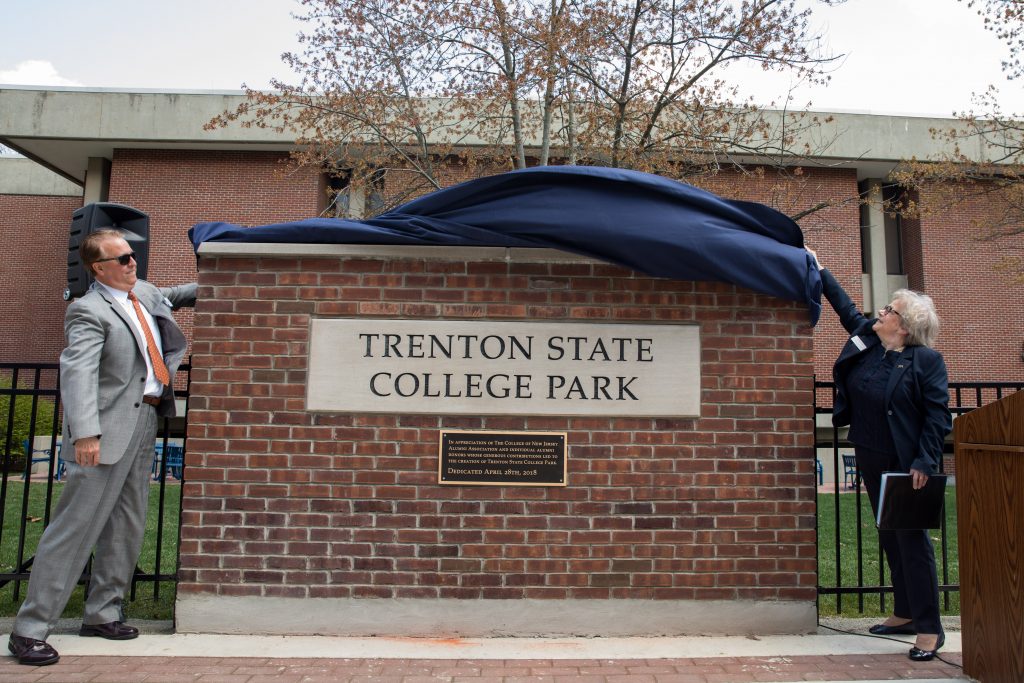 TCNJ's newest addition, Trenton State College Park, is located at the intersection of several generations of college history: Roscoe West Hall, Forcina Hall, and the STEM Building.
Dedicated on Saturday, April 28 during Alumni Weekend, TSC Park was designed with that rich history in mind.
"Every element of it tells a story," said Alumni Association President Ken Baumann '82, at the unveiling. "From the fencing that commemorates the six names by which we have been known, to the commemorative panels that will tell the story of each in pictures and words, the park reflects the pride that all of us alumni have for the college."
The new green space replaces the brick terrace that previously bordered the north end of Roscoe West Hall. Fresh sod, trees, flowers, and ample tables and chairs offer a community gathering space, similar to the Alumni Grove patio between Eickhoff Hall and the R. Barbara Gitenstein Library.
TSC Park was made possible by gifts from the Alumni Association and the Class of 1968.
---
—Emily W. Dodd '03